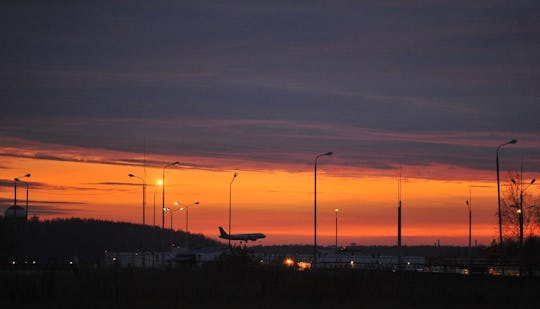 Did ISIS Bomb The Russian Plane? Other Theories About The Metrojet 9268 Crash Are Beginning to Surface
On Thursday, officials speaking for Russia and Egypt denied that ISIS bombed the Russian plane that crashed over the weekend, taking the lives of some 224 people. The prevailing belief expressed by U.S. officials is that ISIS placed an explosive device on Metrojet 9268 before the flight crashed on October 31, CNN reported Thursday. The commercial airliner was crossing Egypt's Sinai Peninsula headed toward St. Petersburg Russia on Saturday when it crashed, killing everyone on board. So far, forensic evidence from the crash has not been examined. And while the leading theory from U.S. intelligence sources is that the crash was caused by a bomb planted by the Islamic militant group, Russia and Egypt say there is still room for other possibilities.
Speaking to BBC reporters on Thursday, a Kremlin spokesperson said that not enough information was available to allow investigators to draw any conclusions at this point, calling the ISIS theory "unverified information or some sort of speculation." An Egyptian cabinet official seemed to doubt the conclusion that an outside explosion was the cause of the crash, telling BBC reporters that there was "as yet no evidence or data" to support the idea that the plane was bombed at all.
At this point, Russian and Egyptian government officials haven't offered any alternative explanation for what might have brought down the commercial jet.    
US. officials aren't alone in the belief that the airline was the target of a terrorist attack.  British Prime Minister David Cameron said Thursday it was "more likely than not" that an explosive device had been placed on the jet. In a BBC interview, Cameron added that while his administration "cannot be certain that the Russian airliner was brought down by a terrorist bomb, but it looks increasingly likely that that was the case."
With thousands of British tourists currently stranded in popular Egyptian resort destination Sharm el-Sheikh, Cameron is taking no chances. For now, the U.K. has suspended all flights into and out of Sharm el-Sheikh as British officials look into airport security and emergency flight options.
ISIS claimed responsibility for the crash shortly after it happened. ISIS also released an audio message Wednesday morning reportedly echoing that claim, "We downed it, so die in your rage." 
Hopefully the forensic evidence, once examined, will provide more answers.
Image: Olga Maltseva/AFP