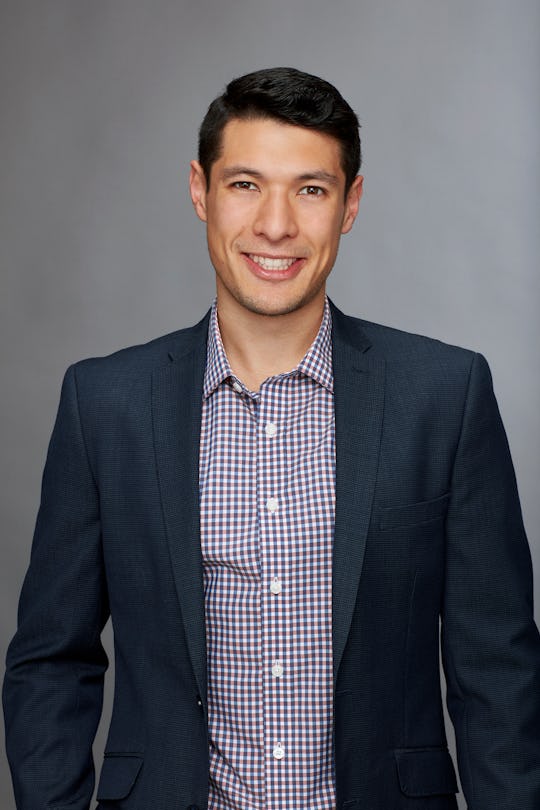 Craig Sjodin/ABC
Did This 'Bachelorette' Contestant Really Invent The Venmo App?
With the official start of Becca Kufrin's season of The Bachelorette, fans were finally able to meet the 28 hunks vying for her love and attention. The contestants used their own quirky methods in efforts to leave an impression, but there was one bachelor who stood out just by mentioning his work history. He has some pretty big claims, but did John invent Venmo? Here's the scoop.
On the season premiere of The Bachelorette, contestant John Graham introduced himself to Becca as a software engineer who "made the app for Venmo." That statement in itself seemed to impress Becca, and it seems her excitement is warranted. After a little digging into John's career and history, it seems that he has been at the forefront of software development for Venmo, and although he did not technically "invent" the app, he did help "make" it.
If you aren't too familiar with company, you should know that Venmo is a mobile payment service that acts as a digital wallet, allowing users to make and share payments with other Venmo users. So, if you are catching dinner with friends, Venmo would allow you to seamlessly split the bill among the group, and share the payment using the app. The company was created and founded by Andrew Kortina and Iqram Magdon-Ismail in 2010, and later went on to be sold to Braintree, which was bought by Paypal.
So where does John play a part in the company? In a post he wrote for Medium in 2014, John explained that he started working for Venmo in 2011 and was the fifth person to be hired in the company. He noted how he had grown with the company amid their two acquisitions and mentioned that he has made many of his "closest friendships through working at Venmo."
John continued working at Venmo until 2016, according to his Linkedin profile, and then went on to become a Product Engineer at The Fin Exploration Company, a software company that provides users an multifaceted, artificial intelligence based mobile assistant. On his profile page, he adorably titles himself as an "Emoji Consultant" and takes props for inventing and creating an iOS app called Teleportante, a mobile game (similar to Telephone) that lets you play with friends, where you try to guess what they are drawing.
Not only is he super smart, if you peruse his Linkedin and Instagram pages, you can see that he's really into fitness and athletics as well. He played volleyball at his alma mater, Columbia University, where he also was a two-time marathoner, and he's also Instagrammed pics of himself surfing, playing basketball, and working out. So, he is basically the total package -- brawn, beauty, and brains -- so I think he has a great chance of making it further in the competition than others.
Honestly, after witnessing the terrible heartbreak Becca had to go through on the last season of The Bachelor, when Arie Luyendyk Jr. broke off the engagement professing his love for Lauren B., all I want is to see her with a man that truly loves and appreciates her. After checking out John's impressive career profile, he comes across as a smart and successful guy that's just looking to find a partner to share his life with. And regardless of the short exchange shown between the two during the premiere, it looks like John was able to leave a positive impression on Becca, enough for her to hand him one of her roses.
So, how far will the tech genius get this season? You'll just have to wait and watch, with new episodes of The Bachelorette airing on Mondays at 8 p.m. EST on ABC.