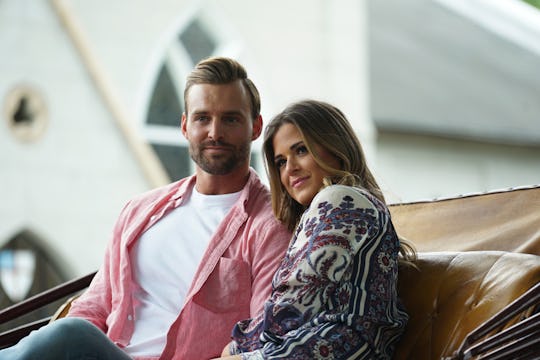 Michael LeGrand/ABC
Did JoJo & Robby Have Sex In The Fantasy Suite? It's Really None Of Our Business
The most anticipated episode of The Bachelor and The Bachelorette is always the hometown dates, where the families of the prospective suitors get to assess the star of the show, and everyone gets to decide whether this romance has a chance of surviving outside the confines of Bachelor nation. The second most anticipated episode is the fantasy suite dates, where viewers all become creeps, and speculate as to who got busy in the private hotel rooms. So let's just as the question, shall we? Did JoJo and Robby have sex in the fantasy suite?
I'd like to begin this discussion by reminding everybody that this is really none of our business. I don't have to tell all of America who I did or did not have sex with, and neither should JoJo. Then again, JoJo is the star of the most watched dating show in the world, and the fantasy suite dates are a part of this show. We could argue that as a part of The Bachelorette, JoJo should expect a certain amount of speculation regarding whether or not she took advantage of some camera-free alone time to well, you know. But she's not obligated to confirm anything. And frankly, it is unlikely that we will ever know for sure whether sexy time happened or not.
JoJo and Robby have had some sizzling chemistry all season long. Robby was the first to tell JoJo he loves her, and she has been undeniably drawn to his openness and vulnerability. When she was dating Bachelor Ben Higgins, he told her he loved her, and she expected to be engaged at the end of the season. But, as we all know, he chose Lauren Bushnell instead of her, and she was heartbroken. Because of this experience, she has been careful not to lead anyone on, but did confess to Robby's mother that she was falling in love with him on the hometown dates, though these feelings clearly terrify her. It's reasonable to expect that given the opportunity, Robby and JoJo would like to see if that chemistry and connection they share extends to the bedroom.