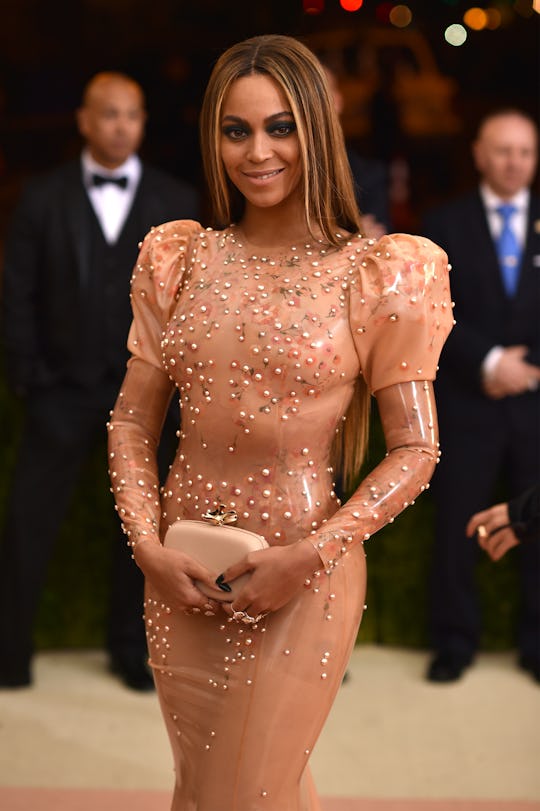 Dimitrios Kambouris/Getty Images Entertainment/Getty Images
Did 'Lemonade' Get An Emmy Nomination? Queen Bey Is One Step Closer To An EGOT
Well, 2016 has indisputably been the year of Beyoncé. With her critically-acclaimed, record-smashing hit multimedia album Lemonade, she rose to another level with her incredibly soul-baring, personal multimedia album and short film. Since its surprise release on April 23, the collective internet has been racking up think piece after think piece, dissecting the brilliant work. But did Lemonade get an Emmy nomination? Not only did it get a nomination – it actually collected four. Even better, this means that Queen Bey is now that much closer to scoring an EGOT, the four major awards that an entertainer can receive.
Back in April, only mere days after the visual album's surprise release, HBO announced its intention to submit Lemonade for Emmy consideration. That move proved the confidence that HBO felt in Beyoncé's soon-to-be mega hit, given that the album was only released for one 27-hour window on HBO and then made available on select (paid) streaming platforms, including iTunes and Tidal. Clearly, HBO knew that they had award-winning material on their hands.
As made clear during the 68th Primetime Emmy Award nomination announcements, the academy certainly agrees – Lemonade was nominated for four awards as a variety special, including Outstanding Production Design, Outstanding Directing, Outstanding Picture Editing, and Outstanding Variety Special. Beyoncé's magnum opus is up against comedy specials, live musical performances, and variety sketches in these categories.
Could Beyoncé potentially win the coveted EGOT? It's certainly possible, especially now that she's been nominated for four Emmys (and in my humble opinion, will almost certainly win at least one of those four).
Beyoncé won her first solo Grammy back in 2004 with her album Dangerously in Love, which was named Best Contemporary R&B Album, completing one-fourth of the requirements for an EGOT. Since then, she has actually been nominated for two Emmy awards – one for the "Super Bowl XLVII Halftime Show Starring Beyoncé" and one for "On the Run Tour: Beyoncé and Jay Z," a concert special produced by HBO. If Bey wins an Emmy this time around for Lemonade, she'll have completed one half of the EGOT requirements.
This year's Emmy Awards will be held on Sept. 18, with Jimmy Kimmel hosting the show at the Microsoft Theater in Los Angeles. We'll just have to wait until then to see if Beyoncé will take home the prize.