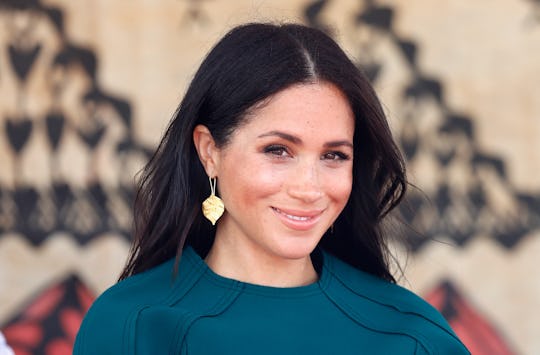 Chris Jackson/Chris Jackson Collection/Getty Images
People Are Kinda, Sorta Convinced Meghan Markle Has Already Given Birth
Baby Sussex could arrive any day now. People across the globe have been anticipating the birth of Meghan Markle and Prince Harry's baby for months, and are ready to meet the little boy or girl. But there some who think this already happened. So, did Meghan Markle give birth already? According to some royal fans, there are a few clues that suggest Baby Sussex could be here.
In January, Markle confirmed during an official royal appearance that she was due toward the end of April and beginning of May, according to Marie Claire. But any seasoned mother knows that due dates are not perfect or an exact confirmation about a baby's arrival. As such, it's very possible that Markle could have already given birth, especially since there is about one week (and a few days) left in the month of April.
Unlike when Prince William and Kate Middleton welcomed their children, Markle and Prince Harry's child will be welcomed in a way that is just a little more low key, according to People. The couple announced last week that they wouldn't be doing a public photo opportunity immediately after their child arrived, and would announce their baby's birth on their own time, likely a few days afterwards.
With all that said, it's possible for Markle to already have given birth, but of course we don't know for sure. Still, here are the three clues that suggest Baby Sussex has made a debut.