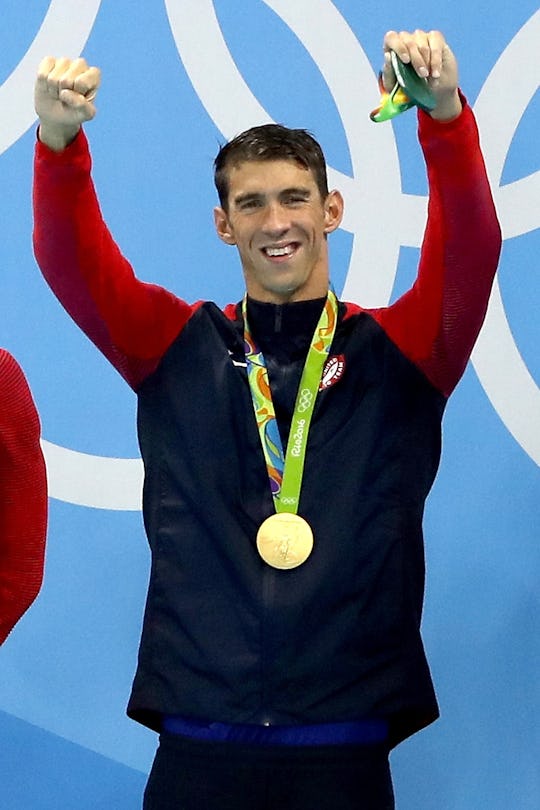 Al Bello/Getty Images Sport/Getty Images
Did Michael Phelps Go To Rehab? He Says His DUI Saved His Life
Now in his fifth Olympics, Michael Phelps is in a much better place than he was two years ago. The swimmer chose to enter a rehab after being arrested for drunken driving in September 2014. Why Did Michael Phelps go to rehab? Phelps discussed his struggles with NBC last Friday, revealing he fell into "the darkest place you could ever imagine." After retiring from swimming in 2012, Phelps isolated himself and gained more than 40 pounds. Phelps' public image was also damaged because a photo of him smoking a marijuana pipe had been published.
Without swimming, Phelps told ESPN that he had "no self-esteem or self-worth."
He eventually decided to come out of retirement, but Phelps says his substance abuse grew during this time period. "I remember not wanting to talk to anybody, not wanting to see anybody, really not wanting to live. I was on a downward spiral."
That spiral culminated in Phelps' DUI arrest. Phelps was going 84 mph in a 45 mph zone in his hometown Baltimore, and was double the legal alcohol limit, according to SB Nation. After getting arrested, USA Swimming suspended him from all competitions for six months.
During his moment of crisis, Phelps received support from a friend, former NFL linebacker Ray Lewis. Phelps told ESPN that Lewis convinced him to enter rehab, and gave him a copy of "The Purpose Driven Life" by Christian author Rick Warren.
Being in rehab also allowed Phelps to reconcile with his father, Fred. Fred divorced Phelps' mother when he was 9 years old, and the two became estranged. With encouragement from his therapists at the treatment center, Phelps invited his father to visit him for Family Week. The visit allowed the two to bond, and they've remained in contact ever since.
Of his DUI arrest, Phelps told NBC that he can "probably say I'm thankful for that night. Because who knows where I would have been if I had got home safely that night."
Three months after leaving rehab, Phelps got engaged to his long-time girlfriend Nicole Johnson. Phelps also became a father, to son Boomer, in May 2015. The athlete is currently competing in the 2016 Summer Olympics in Rio de Janeiro, and was made the American flag bearer at the opening ceremony. He just won his 19th gold medal on Sunday. With 22 medals to his name, this year's Olympics will be Phelps' last.
Bob Bowman, Phelps' long-time swimming coach, told NBC that Boomer gives Phelps a purpose and identity outside of swimming. "That's the piece he has now," he said. "Regardless of how he swims, he will be at peace. And that's a great comfort to me."