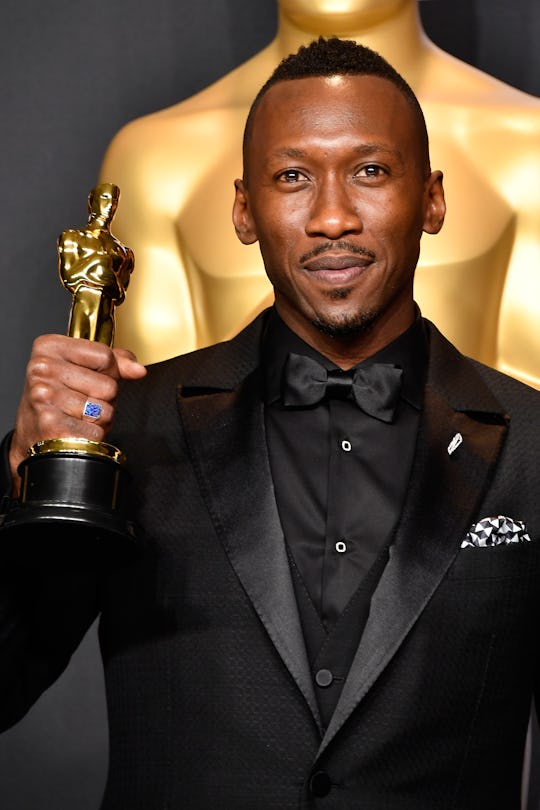 Frazer Harrison/Getty Images Entertainment/Getty Images
The Oscars Faced A Huge Mix Up
Well, talk about a really confusing moment. Just when you thought La La Land was walking away with Best Picture (seriously, they were just about to walk away with the award), it was revealed that there was a mix up and the wrong card was read. So did Moonlight really win 2017 best picture at the Oscars? According to the actual best picture card, the film was the one who had actually earned the prize.
This is definitely not something you see occur during your typical awards show, and while this could have led to a rather awkward situation, the cast of La La Land handled the entire ordeal in a very gracious way. As soon as they learned that the wrong card had been read, they were quick to correct the mistake and inform everyone in the room (along with the viewers watching at home) that Moonlight was the true winner of the Academy Award. Warren Beatty, who had helped read the card with his former Bonnie and Clyde costar Faye Dunaway, took to the mic to try and explain his confusion upon seeing Emma Stone's name on the card, but at that point everyone was just too overwhelmed by the change-up to really bother narrowing down the specifics of what happened.
The cast of Moonlight then took the stage to accept the award (for real this time), but it was still such a crazy turn of events that you can tell everyone was having a hard time recovering from it. In fact, if you go back and watch the ordeal from the very beginning, you can see various cast members finding out they didn't win in the background as the news slowly trickled throughout the crowded stage. Don't believe me? See for yourself:
But regardless of how it all came about, the cast of Moonlight was thrilled with their surprise win, especially since La La Land had been cleaning up with most of the awards all night, so it was nice to see some much-needed diversity get the attention and accolades it deserved. Granted, it would've been nice if their moment hadn't started out in confusion, leaving them very little time to say much of their own heartfelt speeches, but a win is a win and I'm glad the film was able to nab that trophy by the end of the night — even if it was under uncertain circumstances.