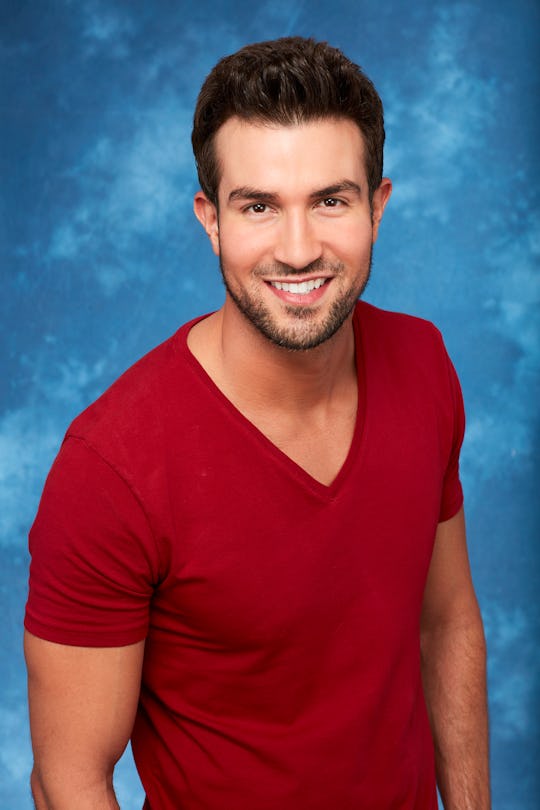 Craig Sjodin/ABC
Rachel's Date With Bryan Took A Pricey Turn On 'The Bachelorette'
Bachelor Nation missed The Bachelorette last week, but thankfully it's back and in a new location: Sweden! This episode, Rachel's having a marathon of one-on-ones, beginning with one of her obvious favorites, Bryan. Rachel showed him the luxurious side of Geneva, including a drive in a Bentley and a visit to Breitling, a Swiss watch company. While there, she and Bryan didn't just try on the wares — they bought them. Bryan got both a rose and a pricey gift out of his date. But did Rachel really buy Bryan a watch on The Bachelorette? They're worth a few month's rent.
Usually, one-on-one dates have a daytime activity before an evening dinner and deep talk. On Rachel and Bryan's last one-on-one, for example, the two rappelled down a 187-foot tall ski jump in Norway. This terrified both of them, but it proved to further their connection. This time, the theme of the date seemed to be "activities rich people do in Geneva," because it involved driving through the city with a Bentley and trying on Breitling watches. At first, Bryan just thought they were wearing them for fun — until Rachel told him that she was buying it for him. In true Bryan fashion, he immediately made out with her (it's his way of saying "thank you").
At first, Bryan seemed to hesitate taking the gift. It makes sense; Breitlings cost thousands of dollars. A "modest" one are over $2,000 and some can go as high as $8,000. So, yeah, this isn't a gift most people would treat lightly. It seemed, though, that Bryan believed Rachel was the one buying it. Oh, sweet summer child. Is Rachel actually buying any of these vacations, dinners, Bentley rides? No!
There are reports that Bachelor contestants have to pay for their own wardrobe, but while there is no research on ABC's budget for the show (probably with good reason), it's safe to say that they front the bill for these dates. Furthermore, they seem to pull out all the stops for the Bachelor or Bachelorette themselves, in this case, Rachel. From the looks of Bryan's Instagram, he seems to still have the watch:
Whether Rachel and Bryan are together after the show, Bryan would probably keep the gift no matter what if it was paid for by ABC as opposed to Rachel. Regardless, it is truly an extravagant gift, so Bachelor Nation will have to see if Rachel gave it to the eventual winner.