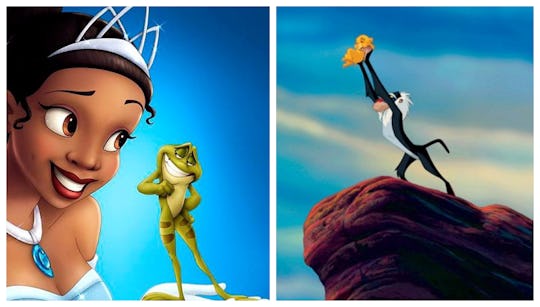 Disney
Disney Is Finally Making A Movie About An African Princess... Or Is It A Warrior?
Well, it's about time. On Friday, Deadline reported that an African Disney princess is on the way. The company acquired an original story from writers Ola Shokunbi and Lindsey Reed Palmer about character called Princess Sadé, and Dope director Rick Famuyiwa is attached to produce. No director or cast has been named as of yet, so it'll likely be at least a couple of years before we see her on the screen, but that makes for some fun speculation in the mean time.
With her kingdom under threat of a "mysterious evil force," Princess Sadé receives "magical warrior powers" to protect her people, and embarks on an adventure (with the prince, ugh) that will "allow her to embrace what makes her special and save the kingdom."
To be honest, I'm not a fan of the genre, but as princesses go, she sounds like a better role model than most. I'd prefer it if she didn't need some dude's help, but at least she's the one with the warrior powers. Sadé will also be only the second Black Disney princess in the company's 95-year history. The first, Tiana, debuted in 2009's The Princess and the Frog. But there's a twist: unlike Tiana and the rest, Sadé will be live-action, not animated.
Disney has had success over the last few years spinning its original animated films into live-action reboots, such as The Jungle Book and Beauty and the Beast, and now it looks like they won't stop until every fairy tale, new and old, has been recreated with humans and CGI animals. Christopher Robin, a live-action update to Winnie-the-Pooh, premieres next weekend, and Hello Giggles reported that there are already three more live-action Disney movies slated for 2019: Dumbo, Aladdin, and The Lion King, the latter of which stars Donald Glover and Beyoncé (and will make, like, all the money in the world, presumably).
The newer films are thankfully far more diverse than the originals; in fact, by the time Sadé arrives, she'll be at least the third live-action Disney princess of color. First will be Jasmine from Aladdin, played by British actor Naomi Scott, whom you might remember as the Pink Ranger, if your children forced you to watch the Power Rangers movie. Then, in 2020, a live Mulan comes to theaters, according to Elle, with Chinese actress Liu Yifei taking on the lead role, and Gong Li playing a brand-new villain.
However, depending on how you look at it, Disney kind of already has an African princess: Shuri, the badass teen genius with a snarky sense of humor who stole every one of her scenes in Black Panther and Avengers: Infinity War. Actor Letitia Wright played her so well, fans have been clamoring for a spinoff. And while there's no word on the likelihood of that happening, Shuri is getting her own comic book series, debuting this October, according to Bustle, written by award-winning Nigerian-American author Nnedi Okorafor, and drawn by Leonardo Romero.
Honestly, though, a Shuri movie would probably be a huge success; her character contributed no small part to the nearly $700 million domestic and $1.3 billion worldwide gross of Black Panther, making it the highest grossing superhero movie of all time, per Box Office Mojo. But perhaps Disney execs thought it was better to hedge their bets and try to rope in those who prefer their princesses a little more... Princessy? Now we'll just have to wait and see who they cast. Yes, I know you want Lupita — we all want Lupita — but Sadé is supposed to be "young," so we might see an unknown child actor in the role. Of course, that doesn't mean Lupita can't play her older sister. Fingers crossed!