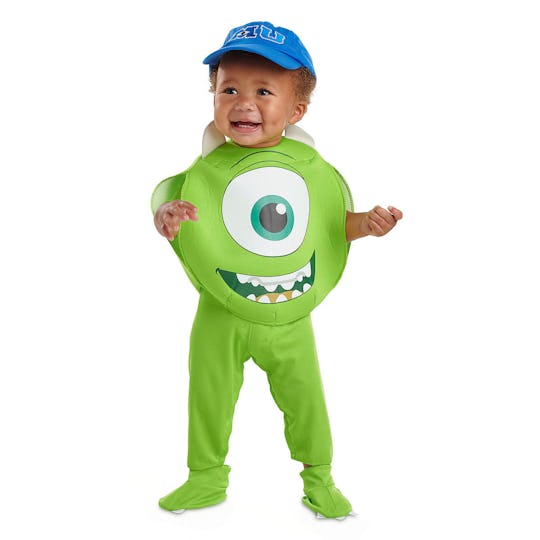 Shop Disney
Disney's Baby Halloween Costumes Are Going To Make Oct. 31 The Happiest Day On Earth
Your baby has absolutely no idea what Halloween is all about, but that's no reason to avoid going all out... right? Even if they aren't old enough to say "Trick or treat!" or eat the candy themselves, they still need an adorable Halloween costume for the photo ops. Plus, a good mom is always willing to help her little one eat the candy they can't. If you're looking for a perfect, precious Halloween costume for your little one, you're in for a treat. Disney's baby Halloween costumes are seriously amazing, and sure to make this Oct. 31 The Happiest Halloween On Earth.
Right now, Shop Disney is running a promotion on all Halloween swag, too. If your order is over $50, you can get 20 percent off all costume and costume accessories by using the code DRESSUP. This is perfect if you're buying costumes for multiple children (or if you're buying one for yourself, too). If your order ends up being over $75, you can also get free shipping using the code SHIPMAGIC. Considering the only thing I like as much as sweet baby Halloween costumes and plastic pumpkins full of candy is saving money with coupon codes, I'm pretty pleased.
And now, for your viewing pleasure, a few of my favorites from Disney's Halloween collection.