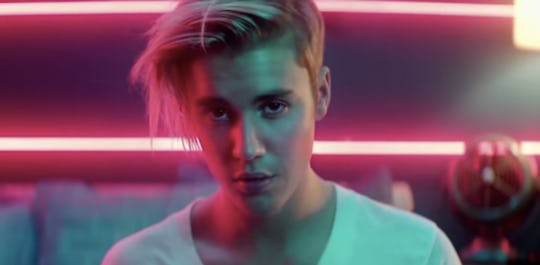 DJ Earworm's 2015 "United State Of Pop" Mash-Up Proves Just How Well Adele and Justin Bieber Go Together
The year isn't complete until you've emptied your bank account while holiday shopping, gotten a little too drunk off of eggnog, and, of course, listened to DJ Earworm's 2015 "United State Of Pop," a mash-up of all of the year's biggest pop songs. And, as in previous years, the 2015 release is just as catchy as, well, every single song featured in the song itself.
Because all the familiar faces from this year are there — Adele, Selena Gomez, Justin Bieber, Ariana Grande, Taylor Swift, The Weeknd, Drake, and so, so many more. And if we can't salute many of these tunes at the 2016 Grammys – since many weren't eligible — we can at least salute them as we say goodbye to an undeniably amazing year in music.
So take a listen back at the year in music that was, and realize just why you used your Spotify more than every single program currently on your computer. It's way, way too easy to pledge allegiance to this year's "United State Of Pop" — 2016, you have a lot to live up to.