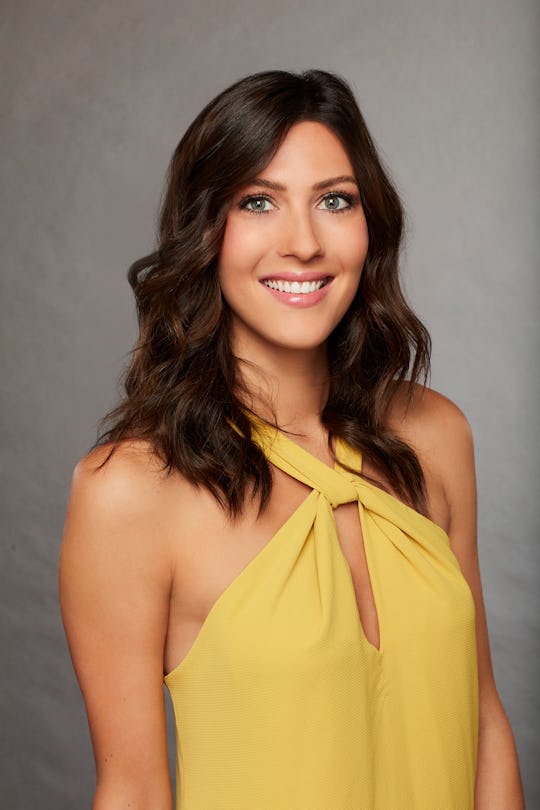 Craig Sjodin/ABC
Becca & Arie Are Heading To 'The Bachelor' Fantasy Suite
Now, in life, I try to respect people's privacy. On The Bachelor, though, it seems that viewers couldn't care less about privacy, especially when it comes to the Fantasy Suite dates. So one question that will undoubtedly arise around this time is: do Becca and Arie have sex in The Bachelor fantasy suite? Becca is one of three contestants left that will receive a coveted overnight date.
It goes largely unspoken, but the fantasy suite is usually the first time a contestant and lead get to spend the night together, and yes, sometimes that can include sex. Here's how it goes down: they go on a one-on-one date during the day and magically end up in a hotel room (or cabin, B&B, whatever — depending on their destination). After some discussion, the lead asks if the contestant wants to "forego" their separate rooms and go to the fantasy suite.
More often than not, the contestant agrees to spend the night together, though that could just consist of talking. Last year, in preparation for Nick Viall's fantasy suite dates, Entertainment Tonight asked Ali Fedotowsky and Chris Soules how the Bachelor fantasy suite works. "It's like one day, one off night… so it's every other night," Ali told the outlet. Ali was under the impression that I'd say most viewers have: if two people go to the fantasy suite, they have sex. "I think a lot of people do on the show, it's not just Nick," Ali told ET. "And from talking to the Bachelors and Bachelorettes, most do sleep with the people in the fantasy suites."
Chris disagreed, however. "I honestly don't know... that wasn't the most important thing to me, it really wasn't… I don't ask people either," he said during the same interview. "I don't want to be asked to talk about it; it's not anybody's business… Most would assume but I also know what I went through and I know that just wasn't a priority — it was the furthest thing from it." Chris explained how the dates went for him at the time: "You wake up at kind of at your leisure, around 8:00 or 9:00 a.m.," he said. "The next morning you're preparing for your next date with the next girl."
It seems that while Chris may not think people have sex in the suite, producers definitely do. "[Condoms] are in the room already, all the stuff is in the room already... Stuff like [lube] probably, stuff that some people use." Not only that, but contestants are tested for STDs during the audition process. Even though Chris hasn't been the Bachelor for a number of years, I assume the producers do the same for the current lead, Arie. So will he and Becca have sex in the fantasy suite?
First of all, it's really not our business to know. Viewers don't know them and have no reason to want to pry this information out of them. If they reveal it themselves, as alums have in the past, great! If not, who cares. One thing is certain, though: Arie tells Becca "I love you." In Arie's blog for People about why he let Tia go (and about hometowns as a whole), he said, "I left Minneapolis feeling really good about where Becca and I were. We were falling deeply for one another and I learned so much about her by seeing her with her family."
Whether this means they'll have sex or not in the fantasy suite remains to be seen. On The Bachelor, viewers have found out what goes down during these dates at varying times. Bachelor Nation may find out on the show, on After the Final Rose, or not at all — which is perfectly fine to me.
Check out Romper's new video series, Romper's Doula Diaries:
Watch full episodes of Romper's Doula Diaries on Facebook Watch.