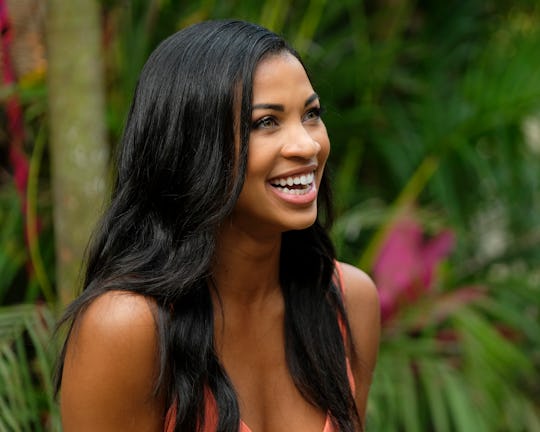 John Fleenor/ABC
Chris B. & Katie Are Starting To Spiral As 'BiP' Gets Real
There's just one week left for the remaining contestants on Bachelor in Paradise, and even the strongest couples are starting to falter when faced with the looming prospect of making their relationships work in the real world. Even though Bachelor Elder Chris Bukowski and Katie Morton have been more or less attached at the hip all season, they definitely start to spiral when they do some soul-searching. So do Chris B. and Katie break up on Bachelor in Paradise? It would be a pretty big disappointment for Chris' seven-year tenure on the show to go out like that.
Chris admitted that he was beginning to doubt his connection with Katie as they got down to the wire and it resulted in a pretty tense night before the rose ceremony.
"It's a lot of thoughts and I'm thinking way too much right now," he said in a confessional interview. "Coming back to Paradise, all I wanted was to be in the position I'm in right now. I'm happy. I'm happy with Katie, but I don't know what it is."
They decide to sleep on it, but Katie spent most of that night sobbing in bed, as the night vision cameras revealed.
"Going into the rose ceremony tomorrow, I feel like there are just deep second guesses at this point," Chris continued to stress in his confessional. "I don't feel like I am 100 percent convinced that this is the right thing, which sucks."
So intent was Chris Harrison on testing the couples' commitments to each other that he decided to cancel the cocktail party and skip straight to the rose ceremony. Chris B. did ultimately give Katie his rose, but things still seemed tense between them. It felt much more like a "let's take it day by day" rose than an "I'm ready to propose next week" rose. But he's not alone. John Paul Jones and Tayshia wound up splitting the day after the rose ceremony, and even Demi and Kristian are struggling through their disparate levels of queer relationship experience.
Katie admitted she'd feel "crushed" if she and Chris broke up the way JPJ and Tayshia did, but she also had her doubts.
"I do not know if this is going to be it, just because there were so many things I wasn't getting," she told Nicole in a heart-to-heart. "But thinking about it, everybody just shows love in their own ways."
The "so many things" she's referencing is Chris' seemingly laid-back attitude toward dating her, when Katie has (rightfully) grown very accustomed to dudes basically worshipping her. But Chris acknowledged that it was his tendency to push people away when he likes them, and promptly tried to prove it by starting to initiate what sounded like a breakup conversation. Thankfully, Katie patiently processed with him until he realized that he didn't want to do...whatever he was about to do. He was stunned to find her still sitting there wanting to be with him when he was done. Fans will have to wait until the BiP finale to find out if the pair get engaged, but Chris and Katie did successfully make it to fantasy suites, which is a small relief.
The Bachelor in Paradise finale airs Tuesday, Sept. 17 at 8 p.m. on ABC.