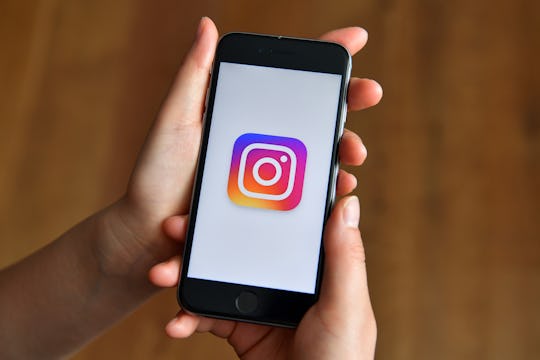 Carl Court/Getty Images News/Getty Images
Do Instagram Live Videos Automatically Send Notifications To All Of Your Followers?
On Monday, Instagram introduced its latest (and seemingly billionth) update: the ability to create and stream Instagram live videos. They're sort of like Facebook Live videos, in that they reach your followers instantly, but one key difference sets them apart: as soon as you stop broadcasting, the video disappears. Forever. With such a short window of viewing time, some users are wondering: do Instagram live videos automatically send notifications to all followers when a user begins broadcasting?
Luckily for the easily annoyed among your followers, no. According to The International Business Times, Instagram will only alert some users if a person they follow goes live. Notifications will go to closer followers and those who are more likely to tune in to a specific user's broadcast, according to an Instagram spokesperson. Those who aren't alerted via notifications, though, will simply see that a user is streaming live in Instagram's Stories section (at the top of users' feeds) when they open the app.
If you're a bit Grinch-y like me and aren't interested in seeing live updates on your friend's breakfast sandwich, you might be wondering how to turn off notifications for all Instagram live videos ASAP. To do so, simply go to your profile, navigate to your settings, and click on "Push Notifications." Scroll down to the live video section and switch notifications off, then breathe a sweet, sweet sigh of relief.
On the flip side of that, if you're a frequent Instagram broadcaster, you may want to keep certain people from viewing your Stories — live or otherwise. To do so, you can either block users altogether (a great move when it comes that guy who keeps posting creepy comments on your pictures), or you can simply hide your Stories from certain followers without taking such drastic measures (sorry Grandma, no Friday night updates for you). To keep Stories private from certain users, head to your settings and tap "Story settings" under "Account." There, you can choose individual users to hide your Stories from. It's safe to say those users won't receive notifications when you go live or post Stories.
There are other ways to protect your privacy (and self-esteem) while broadcasting live, as well. While live videos usually allow followers to comment as a video streams, Instagram also allows users to switch off comments altogether on live videos. Users can also pin their own comment to the top of a video, so that followers know what's going on during the video.
With a few small switches to personalize your experience, Instagram live videos can be a pretty awesome addition to your social media, or one that you can skip out on almost entirely. For those excited to start streaming live, get ready: the feature will be rolling out globally over the next few weeks.