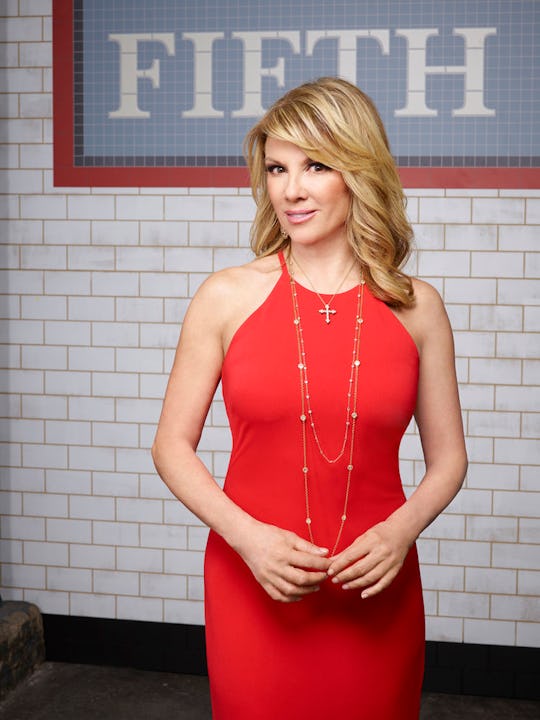 Mathieu Young/Bravo
Do Ramona & Mario Singer Still Speak? The 'Real Housewives Of New York' Star Has Moved On
Whether you love her or hate her on the show, you had to feel for her over the past couple of seasons. Ramona Singer underwent a very public, mistress-triggered divorce in 2014, which all played out on camera during Real Housewives of New York Season 7. This year, she's back with her divorce finalized. Ramona recently teased that on Season 8 of Real Housewives of New York we're going to see "a warmer Ramona." Whether that is because her divorce is behind her, or because she's just turning over a new leaf (maybe both), we'll have to wait and see. But, now that her ex is behind her, you might wonder: do Ramona and Mario Singer still speak? The answer seems pretty clear.
Ramona told Page Six that she's at peace with her divorce, noting that "Forgiveness is very important. I forgive [Mario]. Sometimes people just lose their way and you can't help them find it." But she also acknowledged in a separate interview with People that the Mario she married and spent 22 years with was "dead," and the man he became after turning 60 was not someone she recognized.
"It was like, 'Who are you?'...It was very scary," she told People. "He is not the person he was two years ago."
The divorce itself settled pretty quickly, only taking four months from filing to finalized, and Mario didn't put up much of a fight. Ramona got to keep both the couple's properties — which she details on the RHONY premiere — while Mario asked for cash in the settlement. But, if you think that the divorce doesn't still provide a source of tension this season, then you'd be mistaken.
Ramona, of course, uses her quick settlement as an excuse to throw co-star Bethenny Frankel under the bus in a likely unintentional, but no less shady, read. "I wasn't going to draw it out for years and years the way Bethenny is," she quips during the premiere. She also shares that she and Mario are not speaking, which sounds pretty final. Hopefully this allows Ramona to move on and continue to become the "warmer" Ramona that she promises viewers will see on Season 8 of Real Housewives of New York.