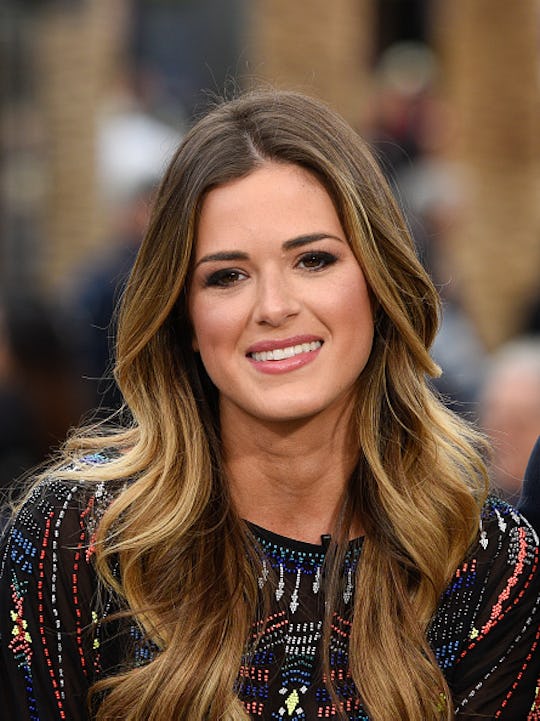 Noel Vasquez/Getty
Does 'Bachelorette' JoJo Fletcher Want Kids? She's Looking For A Family
Though she lost the heart of Ben Higgins to Lauren Bushnell on last season of The Bachelor, JoJo Fletcher has not given up her quest for love, and now she is the one handing out roses as The Bachelorette. By the final rose ceremony of The Bachelor, JoJo says that she was ready to be engaged, and it looks like that hasn't changed. She's still ready and eager to settle down and find her husband. But does JoJo want kids some day, as well? She's stated that she's looking for a family, so presumably that means yes.
Over half of the guys initially competing for JoJo's heart have already been eliminated, leaving just a few hopefuls still in the running. Though it looks like Chad may still be back to cause some more mischief, JoJo finally saw the truth of his aggressive ways, and he was eliminated. That leaves fan-favorites including Jordan, Luke, James Taylor, and Wells still in the running. By the end of the show, one of these guys could be engaged to JoJo, and the future father of her future kids. In People, she said, "I'm ready to fall back in love and be crazy and have somebody love me as much as I love them. And I want to start a family."
JoJo is already playing mama to her dog, a German Shorthair Pointer named Jackson. Jackson is the biggest star of JoJo's Instagram, and it looks like she's a pretty devoted pet owner. But this doesn't mean she's necessarily ready for human babies just yet. Though JoJo has said she wants to start a family, she hasn't given a specific timeline, which is totally fine. Deciding to have children is perhaps the most enormous responsibility a person can take on, and any person's decisions regarding when and with whom are intensely personal. Should JoJo end up marrying one of her suitors, the couple's decision to have children will be a joint one. With that said, it will also be a child Bachelor Nation will love upon immediate arrival.