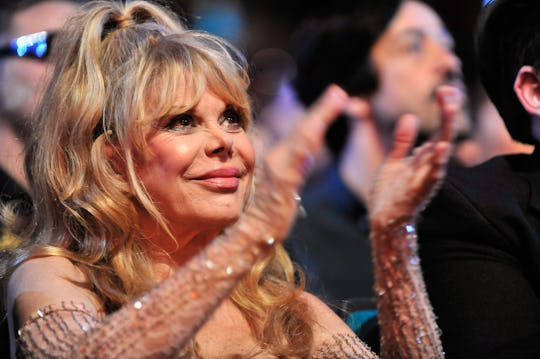 Jerod Harris/Getty Images Entertainment/Getty Images
Charo's Dance Experience Is Somewhat Limited
Charo sure does know how to get everyone's attention, especially the viewers of Dancing With The Stars. The singer-guitarist has made headlines due to her two recent performances thus far for Season 24. Although the lively star has a musical background, does Charo have dance experience? Her entertaining career path and prior appearance on DWTS suggests that this isn't her first time out on the dance floor, however, her scores thus far from the judges have been somewhat on the low-ranking side and almost resulted in her elimination in Week 2. So what gives exactly?
The developing triple threat definitely knows how to steal the spotlight onstage when she sings, strums, and dances along to her own songs. However, Charo doesn't exactly have professional dance experience, and has actually voiced her concerns to E! News about the other celebrities competing on the show who have already had a lot more dance experience prior to the competition. "That pissed me off," Charo said of Heather Morris' background as Beyonce's backup dancer and appearance on So You Think You Can Dance. "Because how can I prepare with a professional dancer? She's a professional, beautiful, trained dancer." Which, I mean, is a fair question to ask.
While Charo can't quite bring any professional ballroom skills to the floor, she does have the advantage of having appeared on Dancing With The Stars before this season — giving her a one-up on her fellow competitors. People reported that Charo appeared on the reality dance competition to assist Pamela Anderson (who was a contestant on the show back in 2010), with the flamenco. The Spanish performer now competes with mentor and partner Keo Motsepe, who last appeared on Season 22 with Fuller House's Jodie Sweetin.
Although Charo was attracted to come back to the show to test out the competition for herself, E! News reports that "the fiery flamenco guitarist" is supposedly threatening to give up her shot at the Mirror Ball trophy dream due to "unfair scoring" from DWTS judges, particularly from Bruno Tonioli. Charo and Motsepe received 26 out of 40 for this past week's routine, and garnered a score of 21 during her first week.
However, Charo took to Twitter to ease fans' minds of her possible departure from DWTS. "I am not quitting @DancingABC. I love the show and hope to stick around. #teamcuchicuchi @keodancer #dwts #DWTS24," Charo wrote on March 31, three days before her next performance.
Thankfully, Charo isn't going anywhere any time soon, at least she plans not to. DWTS fans can expect to see the bubbly, energetic performer return to the dance floor, as long as the voting results allow for it. Watch Charo's next move on Monday, April 3 at 8 p.m. ET.