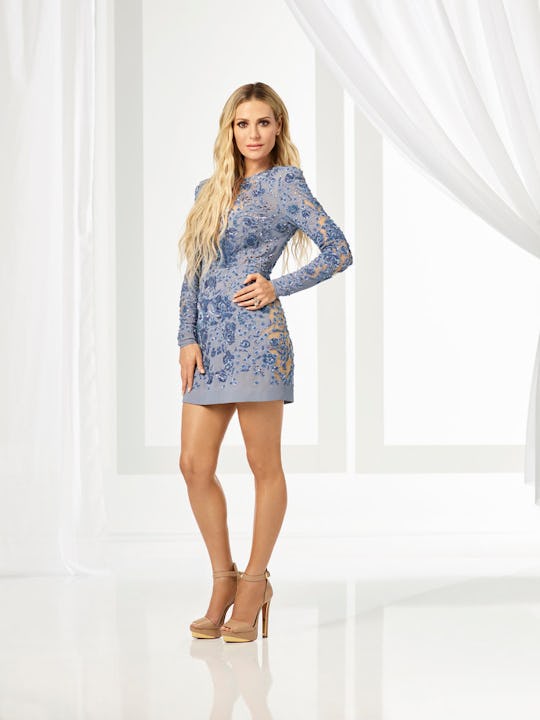 Richie Knapp/Bravo
Does Dorit Kemsley Have Children? 'The Real Housewives Of Beverly Hills' Star Is A Mom
We may be missing Yolanda Foster and Kathryn Edwards from this season of The Real Housewives of Beverly Hills, but that means we get to welcome a brand new "Wife" into the fold, and she's already got a lot to say. However, we don't know much about her yet, which is why some of you may be wondering: Does Dorit Kemsley have children? The Real Housewives of Beverly Hills star, like many of her co-stars, is a proud mom.
Dorit is married to music manager, Paul Kemsley, who goes by P.K. Among their close friends they count Lisa Vanderpump and music icon Boy George, who also happens to live with them, which has got to be amazing for the makeup tips alone. They share their house with their two young children, a boy named Jagger (like Real Housewife of New York Jules Wainstein's son) and a little girl named Phoenix. I didn't know that Jagger was such a popular boy's name, but then again I didn't know that you could grow up in Connecticut and have a British accent either. We saw her kids only briefly on the show so far, but they're still too young to be regular fixtures the way that Lisa Rinna or Kyle Richards' teenage daughters have become.
If you're wondering if Dorit struggles with childcare as well as working at all, you can rest assured that she's got everything well covered. According to E! News, Dorit has several people currently on her personal payroll. "Currently, my staff includes Peggy, who's baby nurse, Neila, Jagger's main nanny, and then I've got a few nannies for Jagger and Phoenix — to fill in — three full-time housekeepers, and Tiffany, who's my husband's assistant," she said. That is a lot of people working to keep a household running. To the people who criticize her large staff, Dorit only says that it's not like she's lounging around in bed and eating bon-bons. She also works with her husband's management company and is an active philanthropist.
Whatever else you say about the family, those kids are definitely adorable, and from the looks of things, Dorit is a very devoted and loving mommy. I mean, did you see the suit Jagger was sporting at Dorit's 40th birthday party? I just can't wait to see what other shenanigans she gets up to with the other ladies of The Real Housewives. I'm sure this is going to be a season to remember.