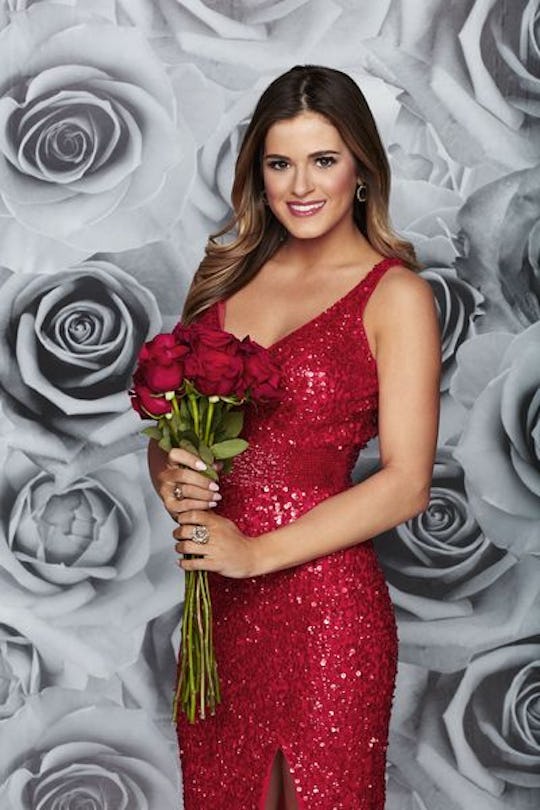 Craig Sjodin/ABC
Does JoJo Get Engaged On 'The Bachelorette'? She's Ready To Commit
Every season of The Bachelorette or The Bachelor starts with the same question: will someone actually find love at the end of this crazy reality TV dating game? Some contestants on the show have gone on to get married but the percentage isn't very high, and even if a couple ends up together at the end of the show it doesn't mean they're going to be together forever. Fans might be particularly curious about this season's bachelorette, JoJo Fletcher, after watching her get her heart broken as the runner up on last season's Bachelor. Who wouldn't want her to find love after that? Does JoJo get engaged on this season of The Bachelorette?
Though the odds seem good for a few of the guys, it's still not entirely certain what the outcome will be. There are no clues to chase down on social media; JoJo's Twitter and Instagram lack any Bachelorette spoilers. While the show's executive producer Mike Fleiss has Tweeted a ton of cryptic hints about the upcoming season, none of them seem to reference JoJo putting a ring on it. However, even without engagement news, it looks like this season is going to be full of drama – but that's no surprise to anyone.
JoJo is definitely ready to commit, though. She told Good Morning America as much, saying, "I want to be engaged. I want marriage. I want a family, so I feel like this could happen right now." And that wasn't all she said, either – she certainly seems to think it could happen with one of the guys on the show. Though it was early days still at the time of the interview, JoJo said she was connecting with the guys and "actually feeling feelings." Feeling feelings is, of course, instrumental to the decision to get married.
Everything could fall into place to give JoJo a happy ending. Despite her recent (and pretty painful) breakup with Bachelor Ben, she's ready to move on and settle down with someone new. Odds are at least one out of those twenty-six guys competing for her attention are bound to form some kind of connection with her. Considering she's open to the experience and seems to be liking some of the guys so far, it looks like JoJo might get what she wants after all.
And who knows? She might end the whole thing happily in love and ready to take the next step.