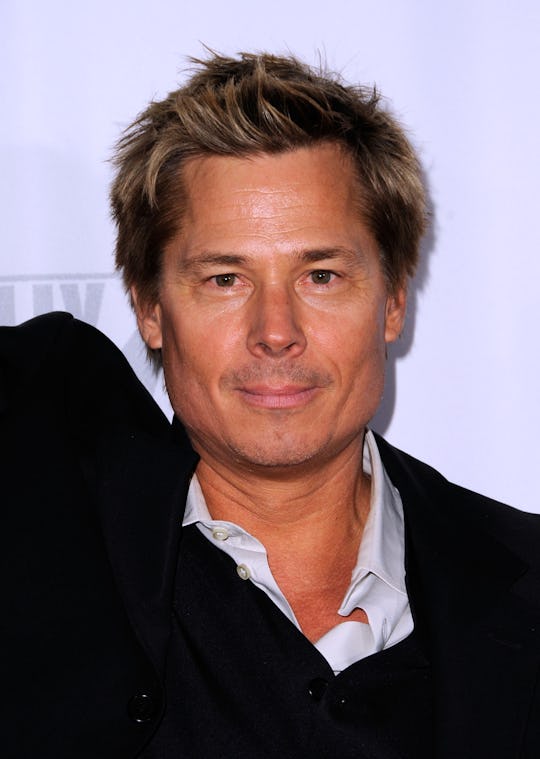 Frazer Harrison/Getty
Does Kato Kaelin Think O.J. Simpson Is Guilty? His Answer Is Quite Firm
Those who tuned into the Trial Of The Century in 1995 have had 20 years to decide whether or not they felt O.J. Simpson was guilty of murdering Nicole Brown Simpson and Ronald Goldman. And, now, a new audience will do the same with the Feb. 2 premiere of FX's The People v. O.J. Simpson: American Crime Story. But how about those whose names are bandied about in the 10-episode series? Have they made a conclusion as to whether or not Simpson is truly innocent, like he has claimed? Zeroing in on one notable presence during the trial, it does seem that witness Kato Kaelin believes Simpson killed Nicole and Goldman. (Simpson's legal team has yet to respond to Romper's request for comment about doubts of his innocence.)
The actor — who is once again in the spotlight two decades after Simpson's "not guilty" verdict thanks to Ryan Murphy's American Crime Story — wasn't quite as forthcoming about the topic when he testified back in 1995. Kaelin, who was living in Simpson's guest house at the time of the murders, attempted to establish a timeline for the night of the murders during his twitchy testimony, and revealed details surrounding his friendship with Nicole and Simpson. Did he think Simpson was guilty at the time? In American Crime Story's premiere, Billy Magnussen plays Kaelin with wide-eyed confusion — and it seems Kaelin himself was confused at the time regarding how he felt about his friend's innocence.
Speaking to Barbara Walters for ABC in November, Kaelin said "in hindsight," he does feel that Simpson perpetrated the crime. But he also said that he felt, in 1995, that the jury's verdict wasn't the right one. "In my opinion, yes, I think he's guilty," he said.
Now, don't mistake that concession to proof. One month prior to his interview with Walters, Cindy Adams quoted Kaelin, claiming definitively that he knew Simpson was guilty. But Kaelin claimed to TMZ that he never told Adams such, because, well, he doesn't have any sort of proof as to whether or not Simpson actually committed the crime. As he told DETAILS:
I said my opinion is I think he's guilty. But I never met the reporter or said what she said I did, which was 'The statute of limitations has passed, so I can now say, "Yes, he did it."' I never, ever said that. We did get a retraction eventually. When that happened, it was almost like the trial all over again. I had reporters outside. I had NBC asking, 'Is it true you know something?' I didn't know anything. I was in the guesthouse. But I got the evil and the hate again.
(The hate Kaelin is referring to? Constant mockery from late night hosts of his involvement in the trial — many joked about his appearance and slacker persona.)
Still, it seems Kaelin is still very much wrapped into the case. He told DETAILS that he has had contact with some names from the trial — like detective Mark Fuhrman and prosecutor Chris Darden — and, yes, he's about to make headlines (like this one) again once The People v. O.J. Simpson premieres. (And he's already fact-checked the first episode.) But he ultimately understands the fascination with those involved with the trial. As he told Walters:
O.J. Simpson, he's very much a character out of a Shakespeare play. Here's a man who had everything and lost everything and became from adored athlete to pariah.