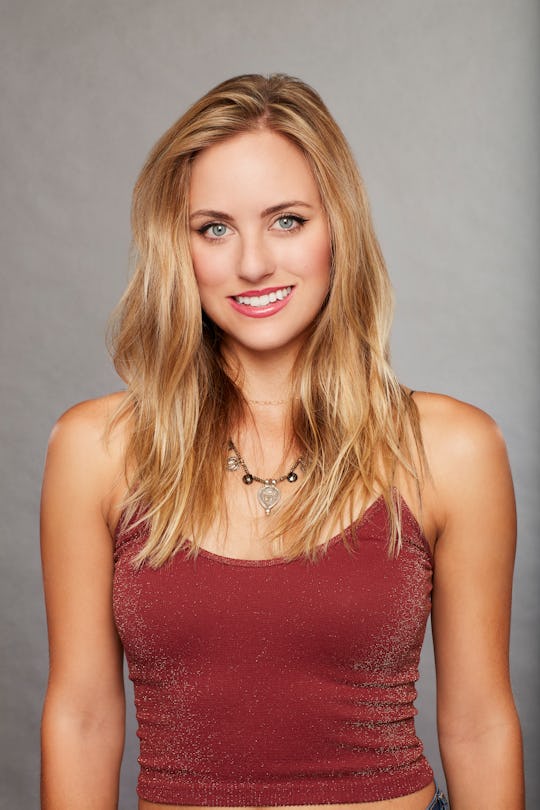 Craig Sjodin/ABC
One Contestant On 'The Bachelor' Has A Really *Interesting* Hobby
It's important to stand out as a contestant on The Bachelor. You can't just be a beautiful girl from a small town who enjoys reading as a hobby. You have to be from a small town called Weiner and have a hobby like skydiving. One woman on Arie Luyendyk Jr.'s season knows exactly what I'm talking about, given her liking for stuffed animals. Literally. So does Kendall from The Bachelor really collect taxidermy? These photos from her Instagram account suggest that this hobby is actually legit, though I'm still working out how I feel about all of this.
Normally, The Bachelor likes to officially introduce contestants on the first episode of the season. However this time around, The Bachelor aired a special Countdown to Arie episode, which provided viewers with both a brief recap of Arie's time on Emily Maynard's season of The Bachelorette as well as an intro to some of the women who will be competing for his heart this time around. Clearly the most interesting of these women so far is Kendall Long, who's avowed passion is collecting taxidermy. After all, she reasons, relationships don't always last but taxidermy definitely does. Maybe we should all delete Tinder and start collecting dead and stuffed animals in that case? It definitely seems to work for Kendall.
According to her Instagram, Kendall does lots of fun things with her friends in Los Angeles, just like any other 26-year-old single woman. She goes to brunch. She goes out for drinks. But unlike most people I know, she also spends a lot of time with dead animals that are most often used as decorations. In college I had an oversized body pillow that I jokingly referred to as "my boyfriend." Apparently this is something like that. Except these stuffed companions have eyes. And used to be alive.
In fairness, some of these stuffed creatures are so well-preserved, if you didn't look too closely you might think they were just sleeping. Take, for example, this bulldog that is not sleeping.
Kendall does not discriminate when it comes to her taxidermied friends. Some of them are furry. Some of them are only heads mounted on walls. Some, like this bat, live (well not live but you know what I mean) in jars that can be used for a macabre decoration for extremely quirky living spaces.
Some of Kendall's taxidermy collections aren't actually a part of her collection at all. Sometimes Kendall goes to museums or art spaces to visit new taxidermy friends. Some are preserved in a Natural History Museum like this giant polar bear.
Some of Kendall's taxidermy was on sale, like this boar's head that she apparently found for only $45! I honestly have no idea if that is a good price for a boar's head but I'll take Kendall's word for it.
Sometimes Kendall's taxidermy animals come in the mail. This leads me to wonder if any of her neighbors have accidentally opened one of her packages and gotten a really strange surprise. I'm just saying if you're not expecting it this is a really weird thing to have arrive at your house.
So clearly, taxidermy is not really my thing. That being said, there are a lot of hobbies that exist in the world that are not really my thing. Bowling, for example. Lots of people love it, and I can't really knock anybody for enjoying bowling. One thing that I do know, however, is that Kendall's taxidermy collection is sure to provide conversation for at least a few dates. I wonder what Arie will think of this hobby.
Check out Romper's new video series, Romper's Doula Diaries:
Watch full episodes of Romper's Doula Diaries on Facebook Watch.