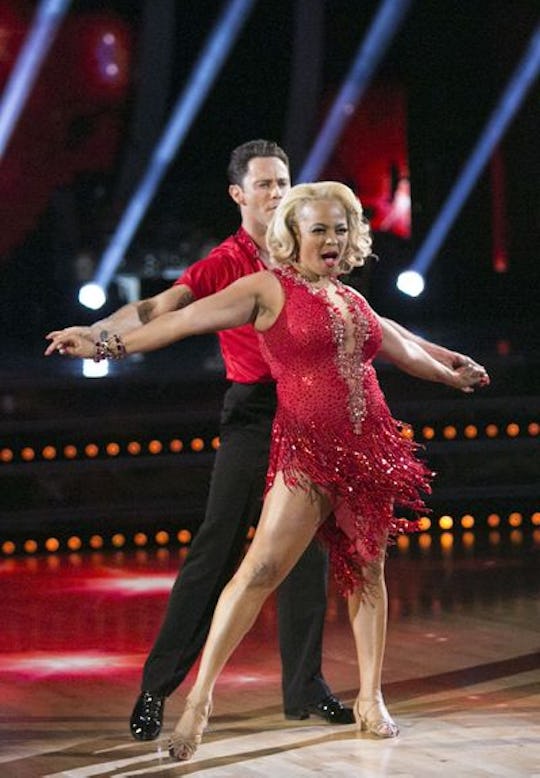 Adam Taylor/ABC
Does Kim Fields Have Dancing Experience? The 'Dancing With The Stars' Contestant Sure Moves Like A Pro
Kim Fields may have officially announced that she would be exiting Real Housewives of Atlanta after a cringe-worthy fish-out-of-water experience on Season 8 of the show, but she smoothly transitioned herself right on over to a different reality series as a contestant on Season 22 of Dancing With the Stars. Fields rose to fame, of course, playing Tootie on The Facts of Life in the '80s, but did all that roller skating help her coordination or does Kim Fields have dancing experience? Well, it seems like she had a few other sources of dance knowledge that probably lent themselves to her impressive debut performance on Dancing with the Stars.
According to an interview with People, Fields' grandmother was a dancer, and the ex-Housewife cited growing up in Harlem as an influence in her early life:
"[I'm] learning something new that I can also take with me for the rest of my life, tapping into some of the history in my life and my culture, from Harlem to my maternal grandmother, who was a dancer."
While we don't know if Fields was able to learn a few cha-cha steps from her grandmother, it is safe to say that rhythm clearly runs through her blood. In the first week of the competition, Fields received a score of 20 out of 30 possible points from the judges. While it's not a perfect score, it certainly proves that she's not completely starting from scratch.
Beyond her grandmother, Fields' husband, Christopher Morgan, is a musical theater performer with extensive dance background. He performed in the U.S. tour of Dreamgirls, as well as in the 1999 Broadway revival of Kiss Me, Kate. Currently, Morgan is performing as Cinderella's Prince in a Georgia production of Into the Woods.
So, while Kim may not have much personal experience as a dancer herself, she's definitely had some help along the way from trained professionals and loved ones. And her Dancing with the Stars debut, she has proved she's picked up a thing or two over the years, and that she's ready to learn even more.