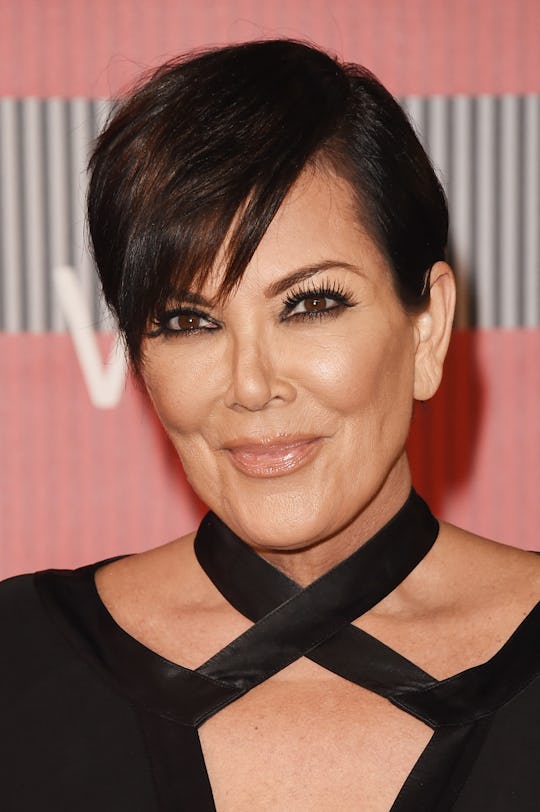 Jason Merritt/Getty
Does Kris Jenner Think O.J. Simpson Is Guilty Of Killing Nicole Brown Simpson? The Answer Is Complicated
During what's nicknamed The Trial Of The Century, a jury decided that O.J. Simpson was innocent of killing his ex-wife, Nicole Brown Simpson, and her friend Ronald Goldman in 1994. That said, even following the much-publicized trial, not everyone is convinced of Simpson's innocence. And following the premiere of The People v. O.J. Simpson: American Crime Story, here's guessing even more people will conclude that the 1995 jury got it wrong. Does that include those directly involved in the trial? Including the most famous face — does Kris Jenner think O.J. Simpson Killed Nicole Brown Simpson?
Ask most people that question, and they'll quickly deliver an answer. Either you're convinced of the football star's guilt, or you stand by the legal team who defended Simpson (which included Jenner's late ex-husband, Robert Kardashian). But Jenner's opinion on Simpson's guilt is far more complex. In fact, interestingly enough, the Keeping Up With The Kardashians star and close friend of Nicole's — who has never shied away from revealing anything about her family — has refused to answer the question in the past.
Appearing on Oprah's Next Chapter in 2012 (back when Oprah Winfrey's network, OWN, still existed), Jenner spoke to Oprah about Simpson's not guilty verdict. When Winfrey brought up Robert Kardashian's 1996 interview with Barbara Walters — during which he admitted that he had "doubts" about whether the football star was actually innocent — Jenner responded:
Jenner: "I definitely feel that that's the way he felt. I think we all felt that way."
Winfrey: "You had more than doubts."
Jenner: "Yeah. Yeah."
Winfrey: "Do you feel comfortable saying, or not?"
Jenner: "No. I just really think that it's not fair to keep you know commenting on that or saying what my opinion is because of his kids."
And so, for the sake of the Simpson children — Sydney and Justin, who were eight and five years old at the time of Nicole's murder — Jenner has stayed quiet. Well, sort of. Even if the reality star won't say outright that she thinks Simpson actually did commit the crime, some may be tempted to read between the lines of her words about Nicole, and what the victim dealt with prior to her murder. (For what it's worth, Jenner has admitted that Simpson told her that he didn't commit the crime during court proceedings.)
Back in 1995, domestic abuse allegations were levied against Simpson, who was accused of physically and verbally abusing Nicole. There were even reports that Simpson called police a whopping nine times on Simpson prior to her murder. (Simpson's legal team has not yet responded to Romper's request for comment regarding the alleged abuse or the alleged murder.) Jenner has repeatedly referenced these alleged incidents when discussing her close friendship with Nicole (who she named her daughter, Kendall Nicole, after). As she told ABC News:
I will always feel guilty that I didn't pay more attention and didn't speak up when I thought anything was wrong or asked her more, 'Do you want to talk about it?'
She continued:
At the end of Nicole's life, I think she finally was at a place where she knew she had to be more vocal with what was going on and she was in trouble ... The one thing she would tell all of us by the time, you know, it got to that level was, 'He's going to kill me and he's going to get away with it.'
Now, who is the "he" she is referring to? Jenner doesn't say. But even if she's staying silent about her opinion surrounding Simpson's case, she's speaking out in favor of domestic abuse victims everywhere. As she told People:
My heart breaks because of all the pain and suffering she went through. I wish I had noticed the signs. She was fighting for her life many days I'm sure. I try to pay attention to things more now. I follow my intuition ... If Nicole's legacy can be protecting other women, then that would be a really positive thing.
And if American Crime Story — which may bring us more questions than answers — puts even more attention to protecting women? Even better.