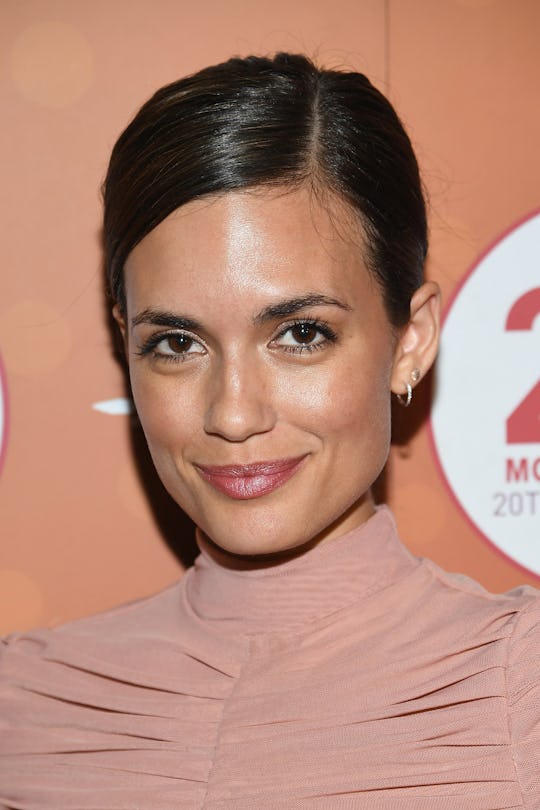 Dimitrios Kambouris/Getty Images Entertainment/Getty Images
Melissa May Know More Than Fans Think On 'PLL'
The premiere episode of Pretty Little Liars Season 7B confirmed that Spencer is actually Mary Drake's daughter. Though that mystery has now been solved, fans still have so many questions. First, why is Veronica Hastings still married to Spencer's dad, Peter? More importantly, does Melissa know Spencer is adopted on Pretty Little Liars? It wouldn't be all that surprising if she did.
According to the Pretty Little Liars Wiki page, Melissa is seven years older than Spencer, which means she was definitely old enough to remember her mom never being pregnant and yet somehow coming home with a baby. Even if at the age of seven Melissa didn't fully understand where her little sister came from, she surely put two and two together once she got older. However, it's doubtful Melissa knows the full story.
Melissa didn't realize Jason was her half-brother. Therefore there'd be no reason for her parents to tell her the whole story about her father's affair to Jessica DiLaurentis and how he accidentally got Jessica's twin sister pregnant. It's much more likely that if Melissa did ever ask her parents questions about Spencer, they just said she was adopted, meaning Melissa may not even know Spencer's still her half-sister.
Still, it's also possible that her parents finally confessed the whole truth to her when the truth about Jason was revealed. Even if they didn't, Melissa's smart and she may have put all the pieces together all her own. It would be surprising if Melissa somehow doesn't know the truth or at least suspected it over the years, especially with the way she always treated Spencer.
Even though Melissa has claimed she was always looking out for Spencer, there was always some part of her that looked down on and seemed to resent her little sister. It's possible that's because she knew Spencer wasn't really her full-sibling (though that would be pretty awful of her). Thankfully fans will get a better idea of where her mind is at soon, because Melissa will be returning to PLL before it ends.
Due to Melissa's impending return, many fans also suspect that Melissa may be A.D., especially since she's been a suspect from the very beginning. If Melissa is really A.D. then she'd definitely know about her sister's true lineage. The main problem with this theory is Melissa was supposedly in London ever since she left Rosewood during the second half of Season 6. But there's always the possibility that Melissa actually never left town.
Fans will just have to continue watching the final season of Pretty Little Liars to finally get answers.