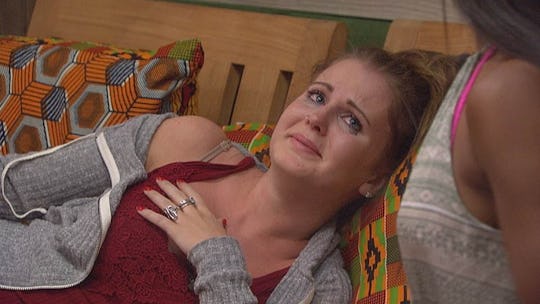 CBS
Does Michelle Have The Round Trip Ticket On 'Big Brother 18'? It Could Save Her
Last Thursday, both Michelle and Zakiyah were blindsided when Da'Vonne was sent home on Big Brother. It became clear they needed to win HOH in order to stay safe. However, neither Michelle nor Zakiyah were able to secure the HOH victory, and Victor walked away with the win. Even though Zakiyah made a deal with Victor to stay off the block, as is typical on Big Brother, Victor reneged on his deal and put Michelle and Zakiyah up. It seems like Michelle is the target this week, which means the only thing that could keep her safe is the round trip ticket. But does Michelle have the round trip ticket on Big Brother, or will she be the second member of the journey?
Last week fans thought Da'Vonne may have the round trip ticket; many were very disappointed to see her be evicted and sent to the jury house come Thursday. With the round trip ticket still in play and Michelle up on the block, her supporters are hoping it's in her hand. With two of the tickets now out of play, Michelle's odds of having the round trip ticket this week have increased.
Michelle is upset that Da'Vonne was evicted and she and Zakiyah were blindsided. If Meech does get evicted and comes right back into the house, she has the potential to blow up a lot of people's games, particularly Paulie. It's clear that Paulie is currently running the house, and with Zakiyah realizing he can no longer be trusted, Zakiyah and Michelle could team up to try and take Paulie down. But, they'll need more than just the two of them to be successful.
However, Michelle's round trip ticket may not even be necessary. With America's Care Package, James has the power to get rid of two houseguests' votes, and if Michelle can convince him she's the one that should stay, he could use his power to keep Michelle in the game. Still, with every passing day it seems the house flips on who they want out and we probably won't know who's going to be evicted until Thursday night. Until then, lets hope Michelle can make it through this week.