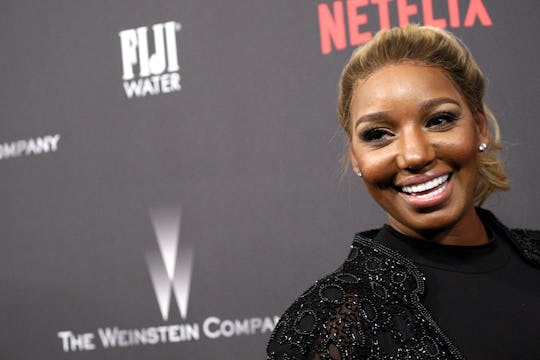 Tommaso Boddi/Getty Images Entertainment/Getty Images
'RHOA' star NeNe Leakes Might Be Heading Back To Her Comedy Roots
Real Housewives of Atlanta star NeNe Leakes is a fan-favorite, and she's back for Season 11. With her winning new catchphrase ("I'm the glue for my wig and my family!"), she's ready to take on new challenges. But apparently, she's tapping into an old career. Does NeNe Leakes still do stand-up comedy? It would appear so.
The first episode of the new season aired on November 4. Titled "To Love and to Cherish," RHOA's current lineup includes Leakes, former model Cynthia Bailey, Xscape singer Kandi Burruss-Tucker, America's Next Top Model contestant Eva Marcille, stage actress Porsha Williams, and newcomer Shamari DeVoe. The women get right to it — two of them are in new relationships, and that's obviously where they want to focus.
But Leakes is a different story. The actress owns a boutique, is in the process of opening a new one (which will apparently be called "Swaggalicious," naturally), and has a lot on her plate with her husband's current health issues. Leakes is kind of coming across as the most mature one in the group right now.
Also, she tells her friends she's headed to Miami to do a stand-up gig. Yes, really. If you'll recall, she went on her appropriately titled "So Nasty, So Rude" tour in 2016. Leakes continued to pursue this path the next year, with her own "Girls Nite Out For Laughs" show. However, at Leakes' stand-up gig in Oakland a little over a year ago, she stepped over the line... like, way over it.
While telling a joke about the creepy Uber drivers who pursue the women who get in their cars, a heckler who wasn't feeling it booed Leakes. The actress snapped back, telling the heckler that if they get in an Uber, "I hope he rapes your *ss tonight when he take you home."
There was considerable blowback from Leakes' comedy club outburst. Though she posted her own apology on Instagram, and shared a statement with Bravo in which she said that the heckler had shouted "Go kill yourself" and that she "reacted out of emotion in a split second," the damage was done. It had been slated that Leakes would open for Xscape's reunion tour, but Burress-Tucker's management and fellow performers had her taken off the bill in the wake of the scandal.
It looks like she's making yet another comeback. On June 21, Leakes performed at the James L Knight Center, which appears to be the show the other RHOA girls attended. But why didn't we know about it? Well, Leakes has been busy. RHOA is far from the only reality show she has appeared on over the last few years, competing on everything from Cupcake Wars to Lip Sync Battle.
Of course, maybe news of Leakes' career revitalization is staying on the lowdown for a reason. It could have been a one-off thing, or it didn't go very well, and they decided not to continue. Or, it could have to do with her husband's cancer. Either way, we'll find out about (and maybe even catch a glimpse of) Leakes' return to comedy on the Nov. 11 episode of RHOA.