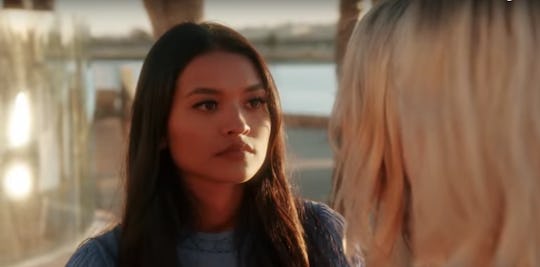 MTV
Nikki From 'Pretty Little Mamas' Has An Enviable Instagram Account
Pretty Little Mamas is MTV's answer to the question "what if we made a TV show that was all the best parts of Laguna Beach mixed with all the best parts of Teen Mom and then updated it for an Instagram-sophisticated audience?" (I'm not quite sure who asked that question, but I digress.) A relative newcomer to the group of twenty-something moms who have been friends since high school is Nikki, a Singaporean model. So fans may be wondering: does Nikki from Pretty Little Mamas have Instagram? It's practically a prerequisite to be on the show.
The beauty and lifestyle YouTuber has an Instagram account boasting over 16,000 followers and her audience is only growing after being cast on the show. Pretty Little Mamas gets a lot of flack for being a "glamorized" portrayal of motherhood, pointing to how the moms featured have built their brands around their Instagram accounts. But anyone familiar with how being an influencer works knows that it takes a ton of effort to produce those kinds of accounts.
"People who watch our series and get to go on this journey with us will start to understand and notice that it really is not glamorous," Nikki told People ahead of the series premiere. "We are normal moms that are struggling to balance it all."
Nikki moved to San Diego from Singapore for college, but her plans were derailed when she got pregnant with her daughter, Alaia. She's still trying to make it work with Ryan, Alaia's dad, but Nikki never got back on track with her degree. "I made that decision pretty quickly to just leave school and focus on the baby," she said.
Building a lifestyle brand while juggling a relationship and a baby hasn't been easy, but it's clear that Nikki is grateful for her mom squad, especially as an immigrant who doesn't necessarily have a huge family support system nearby. "I came from a wealthy family and a conservative community in Singapore where it was almost taboo having a baby out of wedlock," she explained to Us.
And even though she was a late addition to the group, she seems to be embraced by them pretty wholeheartedly. Then again, since she's the newest one, she's also the least susceptible to queen bee Nicole's whims. The trailer finds Nikki getting herself into a couple of scraps with the leader of the pack.
Ultimately, though, Nikki reports being really excited to be a part of the show. "I'm really just excited to have people see us really develop as a group of girlfriends and just seeing our dynamic and really seeing what a strong group of young moms look like," she told Page Six. "And really understanding that being a young mom isn't glamorized in any way. I know that was a big misconception with our show and stuff, but when you get to watch you'll understand that we're just trying to be normal and balance it all. So I think the viewers will be really pleased with our series."