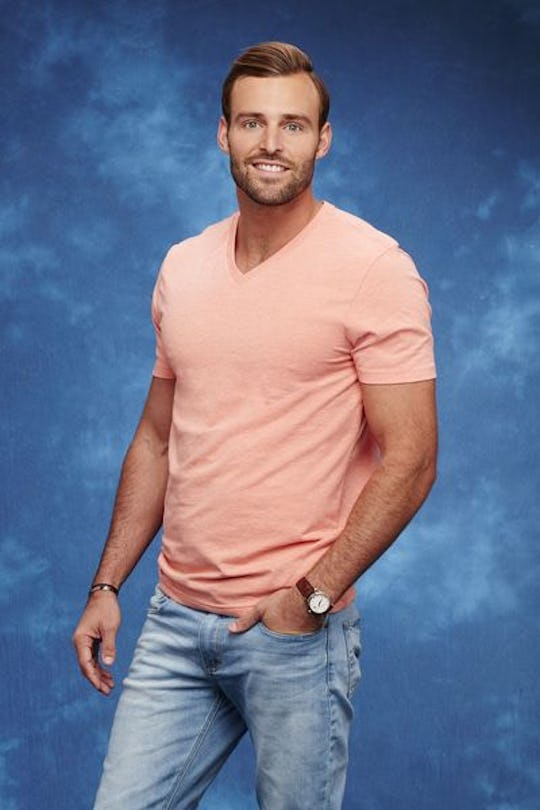 Does Robby Have A Girlfriend On 'The Bachelorette'? The Preview Brings It Into Question
With each new season of The Bachelorette comes the inevitable rumors that one of the contestant may have a girlfriend, and this season is no different. Monday's season premiere had everyone wondering — does Robby have a girlfriend on The Bachelorette?
The 27-year-old salesman from Jacksonville, Florida may not have made a major impression on the first episode of the show, but judging by the season's previews, it is safe to assume he is one of the last men standing at the end. Whether he will make it to the season finale,though, is seriously doubtful, because Monday's episode revealed he may be lying about the status of a so-called previous relationship.
During the previews for JoJo's upcoming season, Robby is brought into question about possibly having a girlfriend. "Did you break up with her when you found out you were going to be on the show?" JoJo asks Robby, to which he immediately replies "No, not even close," in a really defensive tone of voice.
According to Reality Steve, Robby allegedly had a girlfriend of four years right before he came on the show. That can't be confirmed, of course, as it seems that Robby stands by the fact that he didn't have girlfriend before joining the cast. But, JoJo's confrontation is certainly important, since it could be detrimental to any future relationship the two could have.
If anything, it certainly proves that JoJo is not fooling around this season. Not only does she not want to have hear heart broken, again, on national TV, but she definitely doesn't want to be made to look like a fool for bringing on a man who has a girlfriend at home. Unfortunately, this wouldn't be the first time this happened. Some men have joined in the past just to get there names out there for the world to know.
So, was Robby in a relationship up until joining the show, or is this just a matter of gossip to make him look bad to JoJo. We'll have to watch the season to find out, but let's hope it doesn't result in heartbreak.