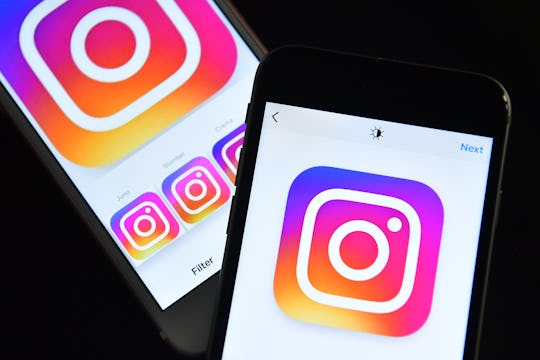 Carl Court/Getty Images News/Getty Images
What Makes Instagram Collections So Sneaky
When Instagram makes changes to its popular app, its devoted users dutifully take note. It seems like every week, the social media platform is adding features to make users' lives easier (or making the app more confusing, depending on who you ask), and last week, it introduced them to Instagram Collections, a way to organize others' photos into easily accessible albums. But one week into this update, users are now likely asking themselves and others about the privacy concerns they might not have thought of before — such as whether someone knows if you save their photo to your Instagram collection.
In December, Instagram introduced the ability for users to save photos from other's accounts. This feature made it a lot easier to bookmark photos for later, rather than having to scroll through your feed to find them again. Instagram Collections capitalizes on that update in particular: Last week, Instagram introduced the collections feature as a way to organize photos users have saved through the app, allowing for users to further sort pictures of home inspiration, stylish outfits, and travel destinations previously posted by their favorite influencers — in other words, it's like Pinterest, but for Instagram.
It's a clever new update, sure. But while this feature could prove helpful for users who employ Instagram for inspiration, if your on the other end of that photo-saving, you can't help but wonder who else is keeping tabs on your personal photos and filing them away into their own collections.
Fortunately (or unfortunately, depending on which side of the photo-saving process you're on), users can't tell if someone saves an Instagram post for their personal collection, just as users cannot see someone else's saved images. (Only you can see your own saved posts and collections.)
Instagram also does not notify users if someone saved one of their photos either. In short, if you're a fan of a particular cooking account, you can save all of those recipes and images of delicious cupcakes from your favorite home chefs to your private collection without them knowing what you're up to. Then again, the same could be said for someone saving your photos — you'd have no idea if your best friend were keeping tabs on all your embarrassing vacation photos to blackmail you later. (Shudder.)
If you're concerned about people saving your Instagram photos and adding them to their collections, there is no way to stop this. The best way to limit the amount of people who could save photos from your Instagram to their collections is to make your profile private to have a better way of knowing and regulating who can look at or save your photos.
Of course, Instagram collections are also a great way to organize all of those super inspiring outfit, travel, and home decor posts in one place, without having other users know that you're completely envious of their life (or using their living room as your own home inspiration). Go forth and save those photos. No one else will be the wiser.