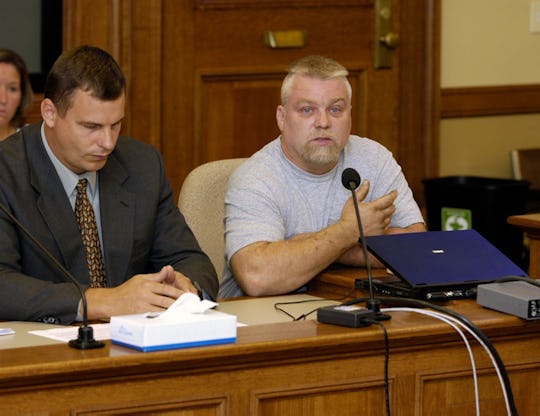 Does Steven Avery Talk To His Children? His Relationship With Them Is Mysterious
Netflix's Making a Murderer tells the story of Steven Avery, who was behind bars for 18 years for rape and attempted assault before DNA evidence implicating another man set him free in 2003. When he sued the Manitowoc County Sheriff's Department and officials for wrongfully imprisoning him, he found himself behind bars soon after for another woman's murder — a 25-year-old freelance photographer named Teresa Halbach. It sounds all too strange that a man who recently regained his freedom would risk it all again and commit murder, but that's what makes the show compelling. In the series, Avery even has children, making it seem even less likely he'd want to commit another act that might land him in prison. Does Steven Avery talk to his children after all these years in prison? What little evidence there is says he probably doesn't.
Avery divorced his wife Lori Mathieson while he was wrongly imprisoned for rape, and already had four children — Rachel, Jenny, Steven Jr., William —plus a stepson named Jason from Mathieson's previous relationship. Since the divorce, his kids were taken off visitation, and there's minimal information available about them online.
According to Post-Crescent, Avery's children cut ties with their father early on. In the article, Mathieson said she and Avery had children together, but Avery's children do not have contact with him. Post-Crescent also reported Mathieson lives in Two Rivers, Wisconsin, and now goes by the surname Dassey, since she married the father of Brendan Dassey, Avery's nephew who was also convicted of Halbach's rape and murder.
It's safe to say Avery's children have chosen to distance themselves as much as possible from their father. None of them have publicly spoken out or commented on their father's case, and they're noticeably missing from Making a Murderer. Though the series has certainly helped Avery win supporters, it doesn't seem like it's been powerful enough to help him win over his kids.
Images: Making a Murderer/Netflix (2)