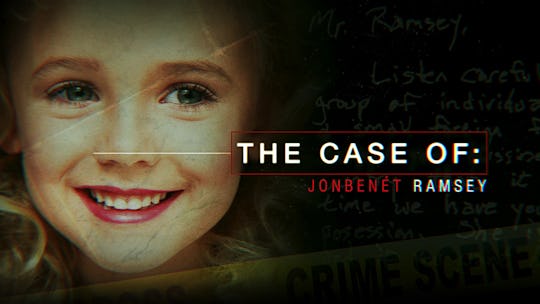 CBS
Does 'The Case Of: JonBenet Ramsey' Solve Her Murder? The Trailer Hints It Tries
This fall, CBS will try to capitalize on the success of recent true crime docuseries like The Jinx, Making a Murderer, and the scripted miniseries People v. O.J. Simpson by debuting its own throwback murder case miniseries. The Case Of: JonBenét Ramsey is a six-hour special that will air over the course of three nights, beginning on September 18. The limited series takes a deep dive into the 1996 murder of six-year-old pageant queen JonBenet Ramsey. Two decades later, the case still remains unsolved. So does The Case Of: JonBenét Ramsey solve her murder? According to the trailer, it will certainly aim to.
This particular docuseries takes a unique angle in the recent spate of nostalgia true crime shows. It will gather together a team of experts — some who worked on the case in 1996, and some new — and go back over all the case files, all the evidence, and all the elements of the crime. They've even recreated to-scale rooms of the Boulder, Colorado Ramsey home in a 50,000-square-foot warehouse for experts to use in their investigation.
Key members of the team are Jim Clemente, an FBI investigator who worked the original case and is passionate about finding justice for JonBenét, Laura Richards, a Scotland Yard behavioral analyst (who bears a striking resemblance to Gillian Anderson's character on The Fall), Dr. Henry Lee, a forensic expert, Jim Fitzgerald and Stan Burke, a forensic linguist and statement analyst, respectively, who parse the infamous two-and-a-half page ransom note left at the scene, James Kolar, a former member of the Boulder Police Department, and Dr. Werner Spitz, a forensic scientist. Together, they follow the evidence to try and recreate the crime in an effort to solve the case.
While a grand jury voted to indict JonBenét Ramsey's parents, John and Patricia, for her murder, the District Attorney at the time refused to follow through, so no one has ever been formally charged with her murder. Her nine-year-old brother at the time, Burke, was also a suspect. Considering that a huge part of what made this case so gripping was its mountain of bizarre evidence — like that the ransom note asked for almost exactly the amount of money that John Ramsey had just received in his company bonus — re-examining that evidence 20 years later is sure to make for great TV. The Case of: JonBenét Ramsey premieres Sunday, September 18 on CBS.