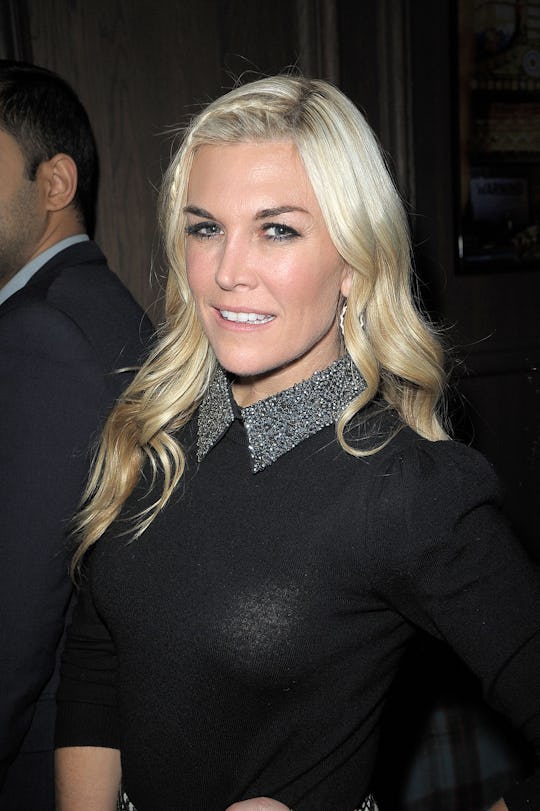 Chance Yeh/Getty Images Entertainment/Getty Images
Tinsley Mortimer Has Big Plans For The Future
Bravo always makes sure you don't have to go without your weekly dose of drama for very long, and as The Real Housewives of Beverly Hills starts to come to a close, The Real Housewives of New York is there to take over. Many of the regular cast members are returning, but the show changes things up a little bit every season to keep it fresh. So while some of last year's ladies are missing from the lineup (like Jules Wainstein), there will also be some new blood on the series, which comes courtesy of socialite Tinsley Mortimer. Many of the women on the show are moms, but what about Tinsley? Does Tinsley Mortimer have kids?
Tinsley doesn't have any children, though when asked what her greatest ambition was by Dujour, she said, "I would like to have a successful business, get married, and have children." Tinsley isn't off to a bad start when it comes to accomplishing those dreams, because she had a hand in a few different businesses over the years. After working at Vogue following her graduation from Columbia University, she lent her creativity and her name to a line of handbags (Samantha Thavasa by Tinsley Mortimer) and a line of clothes (Riccimie by Tinsley Mortimer). She then became a beauty ambassador for Dior and had a lipgloss named after her: Tinsley Pink.
Tinsley was married before as well, though she and her husband Topper Mortimer divorced in 2009. They met when they were teenagers at boarding school in New Jersey, and the high school sweethearts even eloped right after graduation. Their parents insisted they get an annulment, but they later tied the knot a second time in 2002. After their divorce, Tinsley took a break from her glamorous life in New York City and moved to Palm Beach, but she returned to New York following an arrest in 2016.
Tinsley was arrested for trespassing on the property of her ex-boyfriend, Alexander "Nico" Fanjul, though the charges were later dropped. Their relationship had been physically and emotionally abusive, and while the arrest was an awful situation, Tinsley ultimately credited it with helping her to break the cycle. "It took the arrest, the mug shot – all those painful things for me to recognize his lack of character," Tinsley told People. "I will never put myself in that situation again. It was horrible. Being arrested was the only thing that broke me out of the cycle of violence. Now I'm done."
Tinsley's life may have gone in an unexpected direction, but it will be good to see her looking healthy and happy on RHONY when the new season starts.