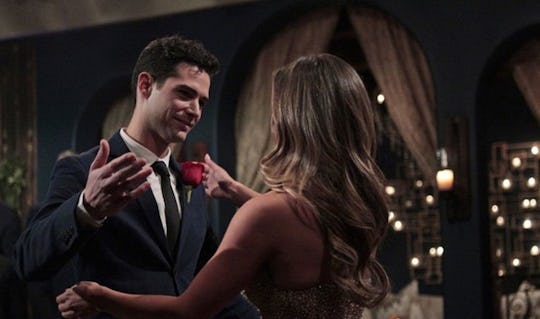 Rick Rowell/ABC
Wells Is Taking On A New Role On 'Bachelor In Paradise'
Summer's best television show, the Bachelor spinoff masterpiece Bachelor in Paradise is back, and the cast went through quite a shakeup, to say the least. This includes the promised new bartender in Paradise, previous contestant, and fan-favorite Wells Adams. But how big of a role will he play while stirring drinks? He could still get in on the romance action. So does Wells date anyone on Bachelor in Paradise? It's still unclear whether or not Wells is there looking for love, or if he's simply on the resort because he makes a mean margarita. Personally, I'd like to see him make a love connection because he seems like a cool dude who could use a cool girlfriend.
Wells is replacing Jorge Moreno as the bartender at Playa Escondido, the resort where Paradise is filmed. He will be on hand to offer contestants words of wisdom and advice as well as refill the drinks. On Paradise the bartender is typically removed from all the action. He doesn't get date cards, he doesn't get roses, and he's not up for elimination. He fulfills basically the same role as Chris Harrison, which everyone knows is the best role to have.
But now that Wells is the bartender I think that the rules might change somewhat. As a former Bachelorette and Bachelor in Paradise contestant, now people are wondering whether he'll be the bartender but also go on dates and flirt with people like a bartender-contestant hybrid.
Bachelor in Paradise tends to be a little looser in structure than its more serious predecessors The Bachelor and The Bachelorette and the rules are way less strict. While those shows give the contestants a healthy couple of months to fall in love and take them on helicopter rides, Paradise is filmed in just a couple of weeks, and the most extravagant dates are usually beachside horseback rides. Because of the nature of Paradise, Wells might bartend for a couple of episodes, go on a single date, and then get engaged the next day when he was supposed to be mixing pina coladas. I'm not even convinced that Wells is really going to be bartending at all. I have a feeling it's mostly going to be him standing behind the bar with a rag pouring tequila shots and dispensing advice.
Wells has always seemed a little too pure for Bachelor Nation, which is why I think being behind the bar is the perfect place for him. This way he's a part of the story, but he has enough perspective that he won't suddenly find himself in the middle of an Ashley Ioconetti love triangle. Fingers crossed he really does find love this time.