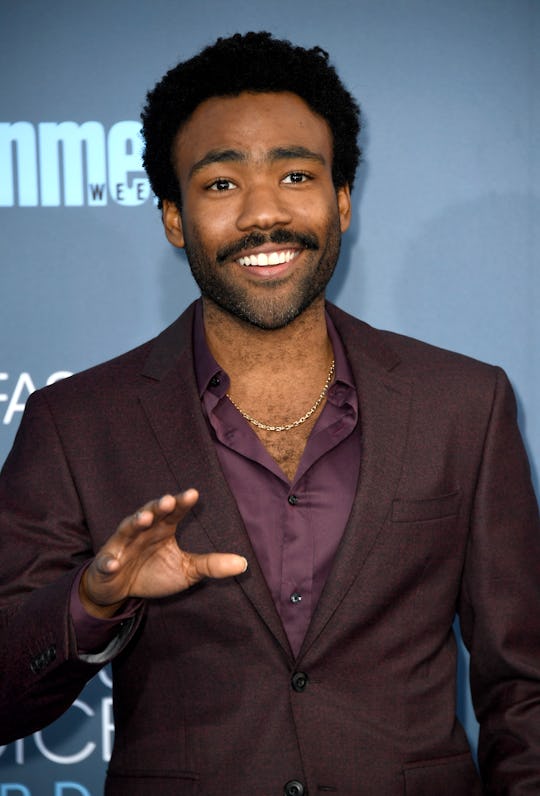 Frazer Harrison/Getty Images Entertainment/Getty Images
The New 'Lion King' Just Found Its Simba
Disney's new Lion King film is already a must-see, despite there still being so much mystery surrounding the specifics of its production. One thing's for certain, though: Donald Glover will play Simba in the Lion King remake, ensuring that, regardless of any other creative or technical choices made by Disney, we seriously just can't wait for Glover to be king.
Featuring James Earl Jones reviving his original role as Mufasa, the film's cast is pretty unbeatable thus far. It's unlikely, though, that you'll actually see much of the actors; It won't exactly be "live-action," per se, so their vocal talents will serve as the main draw.
Jon Favreau, the director of the project, is the same genius behind 2016's Jungle Book remake, so the film will probably carry many of the same aesthetic and technical qualities. Also joining the team is famed film writer Jeff Nathanson, known for a portfolio of collaborations with Steven Spielberg and others.
Favreau just recently met Glover in December of 2016. Beforehand, he was familiar with Glover's music (that he performs and records under the name Childish Gambino) because Favreau's kid is a major Childish fan. "By the way, full disclosure: I see your face every day when I wake up my 15-year-old son because on his door is a portrait of you," Favreau told Glover, as shared by "The Hollywood Reporter."
Simba notwithstanding, this is shaping up to be quite the year for Glover. He's received extreme critical acclaim and positive reception for acting, directing, writing, and producing his Golden Globe-winning show Atlanta. Additionally, Glover's in the upcoming Star Wars film as Lando Calrissian, which is in the process of filming. This busy schedule is nothing new for Glover as he's used to working tirelessly, wearing so many different hats throughout his career in entertainment.
Suffice it to say, fans are already freaking out over The Lion King. The remake is set to have plenty of awesome, new additions, but some classic aspects are remaining true, of course. It's been assured that original Disney songs will be included — you know, hits like Elton John's "Can You Feel the Love Tonight," "Circle of Life," and "I Just Can't Wait to Be King."
If the success of The Jungle Book is any indication, this upcoming Disney remake will be a huge hit as well, especially with an all-star cast and crew committed to preserving the very best elements of the original movie. Glover's going to be a great king — and not just cinematically speaking. Truly, is there anything he can't do?