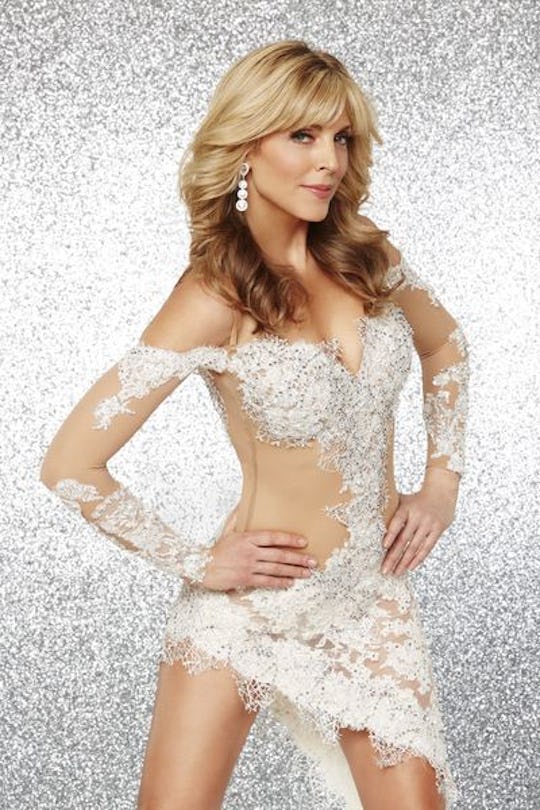 Craig Sjodin/ABC
Donald Trump's Ex-Wife Marla Maples Dances To "Diamonds Are A Girl's Best Friend" On 'Dancing With The Stars,' & That's Not Ironic At All
I love a good tongue-in-cheek joke, and apparently, so does Dancing with the Stars. On Monday's star-studded premiere, Donald Trump's ex-wife Marla Maples danced to "Diamonds Are a Girl's Best Friend" on Dancing with the Stars, which isn't ironic at all. While the former wife of the presidential candidate will probably be linked to Trump throughout the series, she made a point in mentioning that she is doing Dancing with the Stars to show people that she's more than Trump's former wife. And, if her first week is any indication of that, people will soon be asking "Trump who?" when Maples is mentioned, because she absolutely killed Week 1.
The song choice for Maples' first week was pretty funny. The fact that she was willing to dance to "Diamonds Are a Girl's Best Friend" tells me that Maples is in on the former Mrs. Trump joke with all of us. But, like she said, she's way more than just the woman who stood next to the that hair for the better half of a decade. (Oh, and Maples said that the hair question is one question that she's heard enough of, if the opportunity ever arises.)
Maples was married to Trump during a large chunk of the '90s (1993 to 1999, to be exact). But, as mentioned before, Maples is way more than her ex-husband. In fact, she has a career of her own. The top contender has dabbled in acting in the past and told The Hollywood Reporter recently that hosting is something that has always "come very natural" to her.
On Dancing with the Stars, the actress received a 21 out of 30 for the night. It was one of the highest scores out of all the couples and definitely places her at the top of the scoreboard for the rest of the season. She seems eager to improve, so assuming fans vote for her to remain on the show, I'd say that she'll have plenty of time to get that perfect score.