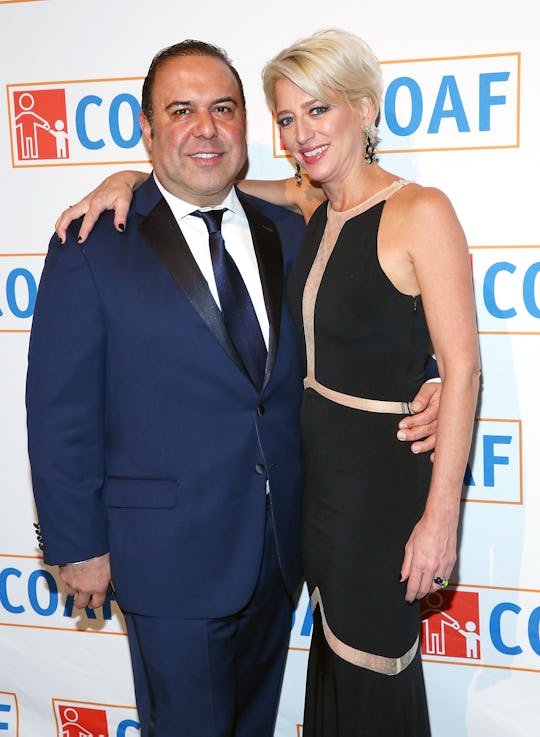 Astrid Stawiarz/Getty Images Entertainment/Getty Images
Dorinda Medley Defends John On 'Real Housewives Of New York' Because He Makes Her Happy
The Real Housewives of New York's eighth season has only just started, but one major conflict has already dominated the show so far: Dorinda Medley's boyfriend John Mahdessian, and just how much Bethenny Frankel doesn't like him. Bethenny may be the one butting heads the most with John, unafraid as ever to say what's on her mind, but the friction is only increasing. John is at the center of a lot of arguments but despite how controversial John has proved as a partner, Dorinda is nevertheless standing by her man. She may not agree with his behavior all the time, but Dorinda defends John on RHONY whenever problems arise.
Filming is over for the season and we know the couple is still going strong, but even so it's a little surprising to see just how passionately Dorinda comes to John's defense time and time again. I mean, hey – they're in love and that's nice, but there's no ignoring just how often people seem to butt heads with John. It's not just Bethenny and Ramona, either; Dorinda's daughter, though totally supportive of her mom's happiness, has struggled to connect to him as well. Dorinda is definitely on his side, though, and she's not budging.
The big throwdown of "The Biggest Boob" had even Dorinda looking like she was at her breaking point, but she still came away from it as John's biggest supporter. At the end of John's argument with Bethenny, Dorinda was (in her own words) heartbroken, going on to say, "I just want to get out of here and cry basically. And that's exactly what I'm going to do."
That was quite a change from what Dorinda had to say at the season premiere, where she told Bravo that she and John are "always happy to see each other" and reasserted that she doesn't care what anybody thinks. "The truth of the matter is, we don't need to say anything because we've been together for four years," Dorinda said. "Four years! As we know from our castmates, some of their relationships and marriages haven't lasted for four years. So I think that it's fair to say the longevity of our relationship speaks for itself."
Even though Dorinda's devotion to John has inspired its fair share of doubt amongst her friends, she's more than made it clear that she's sticking with him through thick and thin. Either the other ladies accept it, or they don't — and if it's the latter, expect a lot more wine-fueling shouting matches in the future.