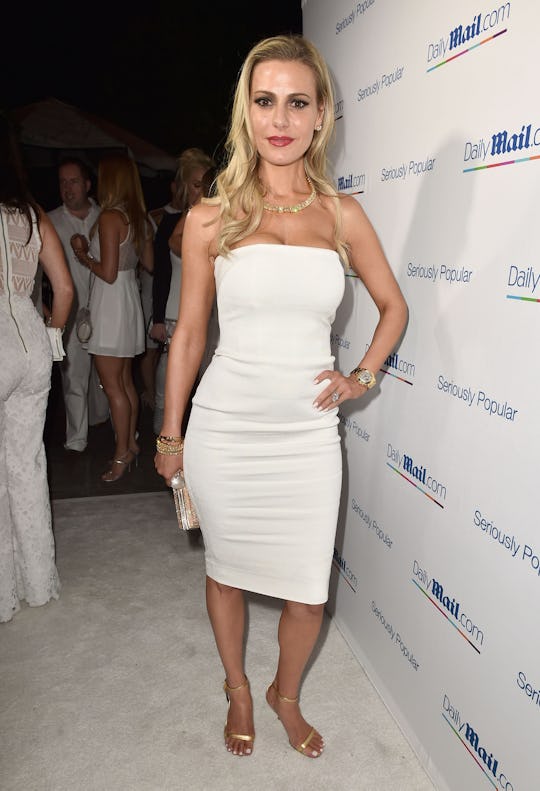 Alberto E. Rodriguez/Getty
Dorit Kemsley's Instagram Proves That She Is One Fabulous Mom
So what does it mean to really be "fabulous"? This moniker has been bandied about by so many Real Housewives at this point that it's almost lost all meaning. Well, I'll tell you. Dorit Kemsley's Instagram proves that this Real Housewives of Beverly Hills star is one fabulous mom, in the most correct form of the word. No disrespect to Kenya Moore of the Atlanta Wives and her "Gone With the Wind fabulous" self-description, which rightfully became an instant legend. But Dorit is giving her a run for her money.
The dictionary defines "fabulous" as of an incredible, astonishing, or exaggerated nature, though on a more colloquial level, it implies something more akin to the sort of aspiration larger-than-life-ness exhibited by divas like Mariah Carey, and is the upper echelon of good living aspired to by all Real Housewives. If her social media is any indication, Dorit has captured this ineffable essence. From her impossibly beautiful photos with her children, her constantly on-point eye makeup, her jet-setting, her ball gowns, and her equally fabulous and famous friendships, I'm just going to go ahead and say that Dorit is, if not Gone With the Wind fabulous, perhaps more Edith Wharton or A Room With a View fabulous. This is a woman who knows her place in the world, and is all about her status.
Take, for example, exhibit A. Ostensibly, this is just a woman standing in her living room. Except that it is so much more than that. The all-black outfit, the windswept hair, the jacket fluttering slightly in some sort of breeze. This is a woman who knows what she's about and she came to slay.
Even in her domestic pictures with herself and her family enjoying a nice dinner, she looks ridiculously composed and effortlessly gorgeous, as though she just wakes up with smokey eyes and perfectly beachy waves.
This is Dorit at her most low-key, and it still looks like a magazine shot.
And this is Dorit encrusted in gold on a night out. Dorit's life is better than yours. Just accept it.
This is Dorit being "casual." Dorit is the kind of woman who wears matching silk nighties to bed every night. Dorit has probably never even had to shave her legs, she was just born hairless. Dorit probably wears designer sunglasses all the time and mink stoles in the winter even though she lives in California. Dorit is the Elizabeth Taylor of our generation. Never change Dorit, so I can have someone to try to live up to for all of time.