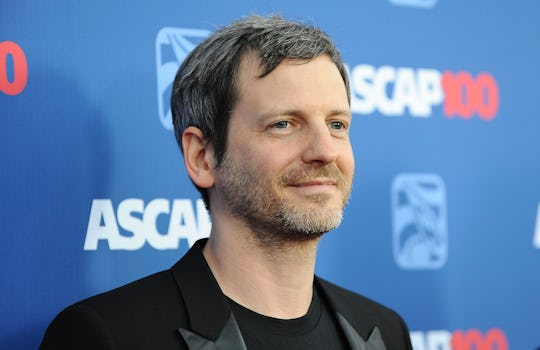 Jason LaVeris/FilmMagic/Getty Images
Dr. Luke Responds To Kesha's Allegations For The First Time On Twitter
On Friday, a New York judge shot down Kesha's request for an injunction in her contract against Sony, which requires her to work with the company on six more albums before she can work with anyone else. Kesha wanted to break the contract because she alleged that her producer, Dr. Luke (whose real name is Lukasz Gottwald), physically and emotionally abused her, according to Rolling Stone. Dr. Luke responded to Kesha's allegations for the first time in his own words on Twitter, and he denied all of her claims.
The case began in 2014, after Kesha entered rehab for an eating disorder that she discussed publicly. She later came out and said that she had entered rehab partially as a result of the alleged emotional abuse that Gottwald subjected her to, according to ABC News. In the 27-page lawsuit, ABC said Kesha alleged that Gottwald "cruelly and incessantly" criticized her about her physical appearance. It also alleged that he gave her drugs and alcohol in order to take advantage of her sexually, according to ABC News. Gottwald filed a counter defamation suit against Kesha, whose career he reportedly invested $60 million in. On Monday, Gottwald's attorney released a statement to Rolling Stone yet again vehemently denying Kesha's allegations. Late on Monday, Gottwald himself also spoke out for the first time in a string of tweets:
Gottwald said that "any sane person" is against rape and sexual assault, and he denied the allegations. He also went on to provide images of TMZ articles purporting to show that Kesha had previously contradicted her claims and that Lady Gaga had also defended him. (It's worth noting that Kesha previously alleged that Gottwald threatened her career and her family, so she said she was afraid to speak out, according to the New York Daily News.)
Gottwald then attacked the character of Kesha's attorney. He said Mark Geragos Scott Peterson, who was convicted of murdering his wife, and Chris Brown, who was convicted of assaulting Rihanna. Brown was sentenced to five years probation and community service, according to CNN. Gottwald said that, because Geragos represented these men, "How can he pretend he cares about women's rights?," according to his Twitter account.
Gottwald also used the fact that he has sisters and was raised by a feminist woman as reasons he was innocent:
Gottwald said that he won't be talking about the case much more and that it should be tried in a court of law.