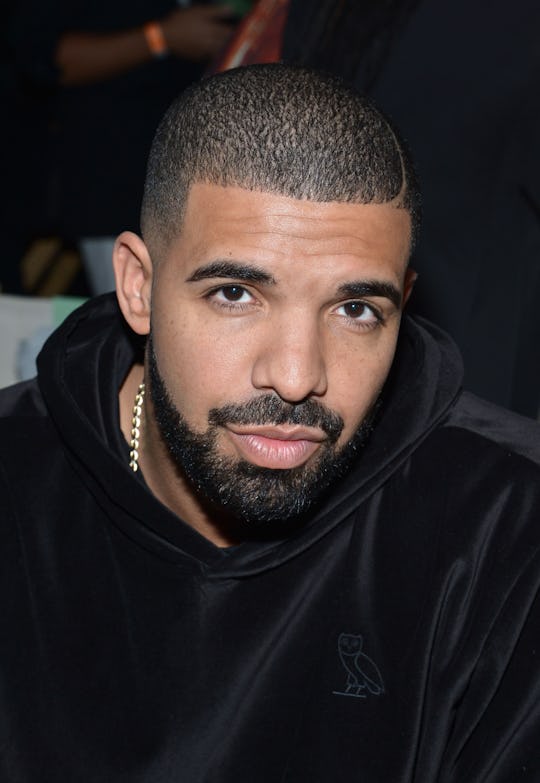 Grant Lamos IV/Getty Images Entertainment/Getty Images
Drake Cheesecake Factory Memes Are Hilarious Odes To His Line In "Child's Play"
We've all had more than a week to obsess over all the details of Beyoncé's Lemonade: Did Jay Z cheat? Who's Becky? What's up with Bey's dad? Now, it's time to move on to a new album, Drake's Views, and an even more pressing question: What's his deal with The Cheesecake Factory? The rapper name-checked the casual dining chain in "Child's Play" with the line "Why you gotta fight with me at Cheesecake?" and the world took notice. Now, the internet is churning out Drake Cheesecake Factory memes, the first (and best) of which was actually created by the dessert emporium itself.
Drake superfans will note that the name check was no joke; Drake seriously loves The Cheesecake Factory. Over the past six years, he's been spotted at multiple locations at least 10 times, from D.C. to California. Notably, he's visited at least three separate Texas locations, so anyone who's looking to score a signed menu would do well to spend some time in the Lonestar State. Maybe bring a weightlifting belt, though; those menus are larger than the average Bible.
In response to the love, The Cheesecake Factory started the meme-fest on Twitter the same day that Views dropped, and fans quickly joined the party.