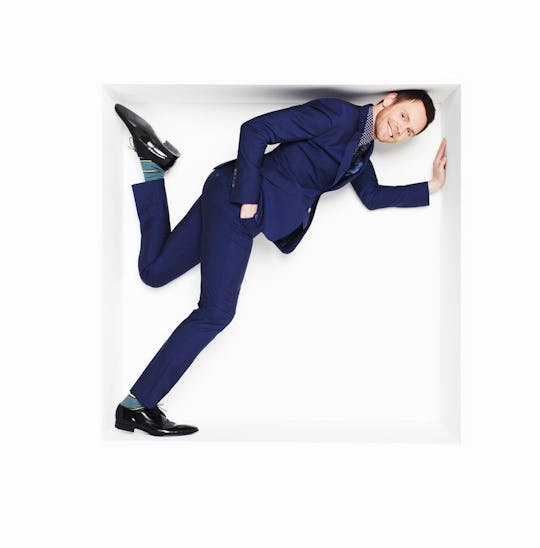 Timothy White/E!
E! Has Cancelled 'The Soup,' So Let's All Grieve Together
Your favorite show that makes fun of other shows, The Soup, has been cancelled after a 22-year run, the last twelve of which were hosted by Joel McHale. According to Variety, Jeff Olde, exec vice president of programming and development for E! had this to say: "We are incredibly proud of the long-running success of The Soup. The Soup has delivered countless laughs and unforgettable episodes, and we are grateful to the talented team's fearless wit and clever approach week after week. Joel took the show to new heights for more than a decade, and his irreverent humor and unique brand of comedy as captured so perfectly on The Soup will be missed." So why did you cancel it, Jeff? Huh?
Originally called Talk Soup, the show premiered in 1991 with host Greg Kinnear, and focused solely on talk shows. It was later hosted by John Henson, then Hal Sparks, then Aisha Tyler, before taking a two year break, revamping its format, and returning as The Soup in 2004 with McHale as the host.
Let me just state my completely unbiased opinion here: The Soup was a very important show. Without it, I wouldn't even know who Wendy Williams is. Without it, I have no way to see what hijinks Greg Kelly is up to (some of us don't live in NYC). Without it, Mankini is probably out of a job. OK, fine, I won't exactly miss him. Join me for an In Memorium reel of sorts, my personal favorite moments from The Soup: