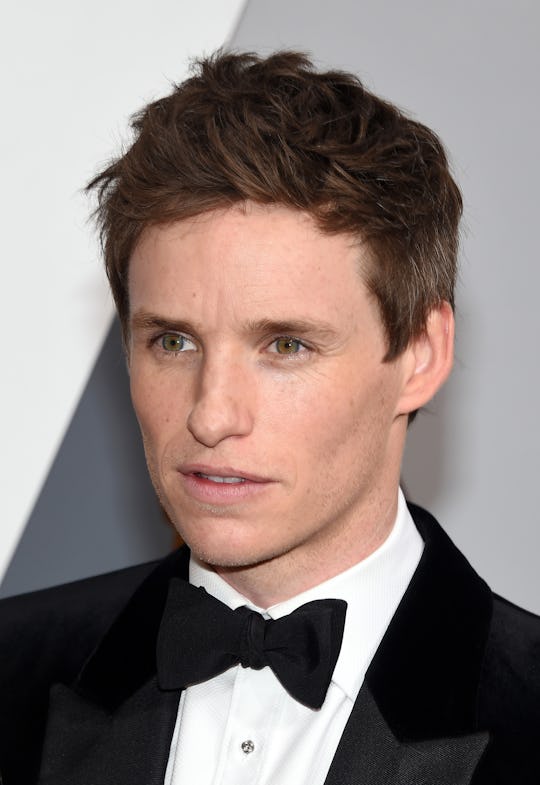 Ethan Miller/Getty Images Entertainment/Getty Images
Eddie Redmayne Welcomes New Baby With Hannah Bagshawe & Announces It In A Special Way
After confirming to fans that they were expecting a baby back in January, actor Eddie Redmayne and Hannah Bagshawe welcomed a baby last week, according to a report by E! News on Sunday. The newborn girl, Iris May Redmayne, is the couple's first child. The Fantastic Beasts and Where to Find Them star confirmed his daughter's birth to the United Kingdom newspaper The Times Sunday, letting the world know she was born on Wednesday.
The 34-year-old Redmayne won an Oscar for his leading role in 2014's The Theory of Everything, and again made news in April when he unveiled a sneak peak of Fantastic Beasts, his much-anticipated Harry Potter spinoff film. Somewhere in between these two events, though, at the Golden Globes in January, he publicly told Ryan Seacrest that he and Bagshawe, 33, were, indeed, about to expand their family.
The duo has a penchant for secrecy. In December 2014, they married in what E! News called a "super private ceremony" in Somerset, England, and they reportedly opted to keep their baby's sex hush-hush as well — even from themselves!
"It's gonna be a surprise," Redmayne said at the Oscars in February, according to The Daily Mail. "I was like, 'Maybe we should find out,' (and) my wife's like, 'We're not finding out'... It's one of the great surprises that still exists in the world."
Now, the brand-new dad is celebrating his very first Father's Day with a child of his own as he and Bagshawe, a public relations executive, get acclimated to life as parents. Redmayne and Bagshawe started dating in 2012, but they met while he was studying at Eton College, according to The Daily Mail. They were friends at first, but when Bagshawe visited Redmayne in Italy, where he was filming Les Misérables, their relationship turned more serious.
It certainly seems as though the connection stayed strong, because in just a couple years they were married, and now they've welcomed little Iris into their family. Before the baby was born, though, Redmayne was preparing for and studying up on how to be a parent, he told People at the Oscars earlier this year:
I'm excited. But I don't think it's sunk in yet. We just bought our first baby book. So there's the first step. We're waiting to find out [the sex]. We want to be surprised. It will be a big surprise either way! I figure part of it I'll get from the book and part will be just instinct.
The wait is finally over for the couple, and it looks like they are as ready as you can be to raise a little girl. From portraying a transgender artist in The Danish Girl to playing a wizard in the upcoming Fantastic Beasts film, Redmayne has certainly embraced some diverse and challenging roles. Now, he's added "dad" to his real-life repertoire.