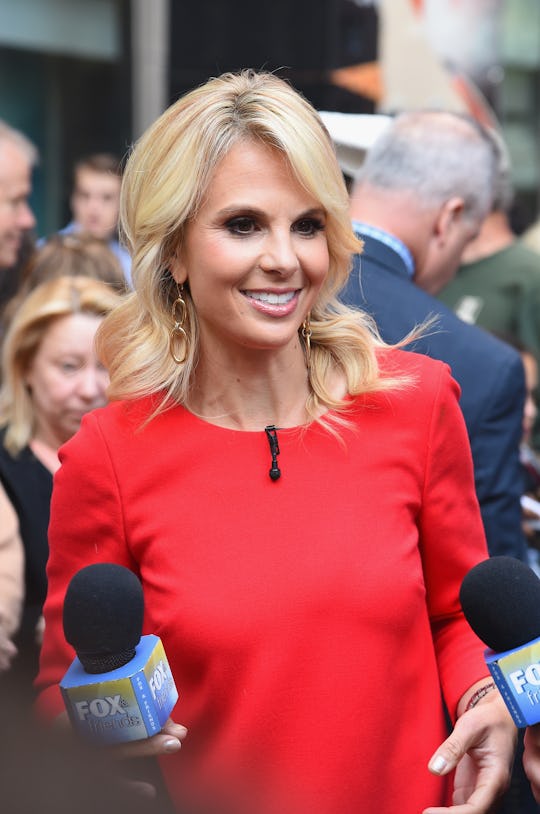 Michael Loccisano/Getty Images
Elisabeth Hasselbeck Is Leaving 'Fox & Friends,' Reportedly To Spend More Time With Her Kids
According to a statement issued by Fox News Monday, Elisabeth Hasselbeck is stepping down from"Fox & Friends," where she's been a co-host on the morning news program since 2013. While Hasselbeck has yet to comment on the departure herself, the Fox statement explains that the mother of three is stepping down for one big reason: She wants to spend more time with her kids, who range in age from six to 10.
Prior to joining the ranks at "Fox & Friends," where she shared co-hosting duties most recently with Steve Doocy and Brian Kilmeade, Hasselbeck was, of course, a major force over at ABC's "The View," where she co-hosted for more than a decade. While there, Hasselbeck was somewhat of the resident conservative on the panel,
According to Variety, Fox News Channel's chairman and chief executive Roger Aisles explained Hasselbeck's decision to leave in prepared remarks, and implied that there's no bad blood between the co-host and the network:
Elisabeth and I discussed this at length over several weeks, and while I would love for her to continue here, I respect her incredibly difficult, yet deeply personal decision. She has been a great addition to the Fox & Friends franchise.
Hasselbeck isn't expected to leave until the end of December, though a replacement has yet to be found. Until then, guest co-hosts will be filling in alongside Doocy and Kilmeade.
Image: Michael Loccisano/Getty Images