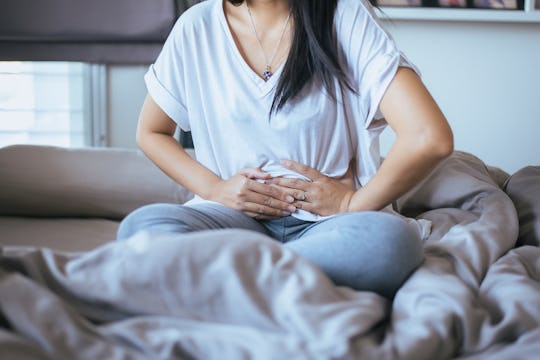 gballgiggs/Fotolia
9 Women With Endometriosis Reveal The Horrific Ways Their Pain Was Dismissed
Endometriosis, a condition in which endometrium (the tissue that lines the inside of the uterus) grows outside of the uterus, affects approximately 10 percent of American women between the ages of 15 and 44. The hallmark of this condition is pain, often debilitating, particularly during but not limited to one's period and/or sexual intercourse. It can also come along with heavy bleeding and fertility issues. And yet despite its prevalence and intensity, endometriosis is often overlooked by friends, family, and even doctors of sufferers. I spoke to women with endometriosis about how their pain was dismissed, and, people, we need to do better by each other.
Dismissing, ignoring, and just not understanding women's pain is nothing new. The so-called "research gap" between the medical needs of women and men is clear and yields real-life, dire consequences. For example, because our medical understanding of heart disease comes largely from research of men, doctors are seven times more likely to send a woman home in the middle of a heart attack simply because her symptoms present differently than what's considered "normal."
In short, healthcare is not built for women. This is to say nothing of the compounding factors of race, sexuality, and perceived socioeconomic status. But while this is not an issue we can solve overnight or on our own, we can take the first tiny step of believing those who are strong enough to share their vulnerability and struggle with us.