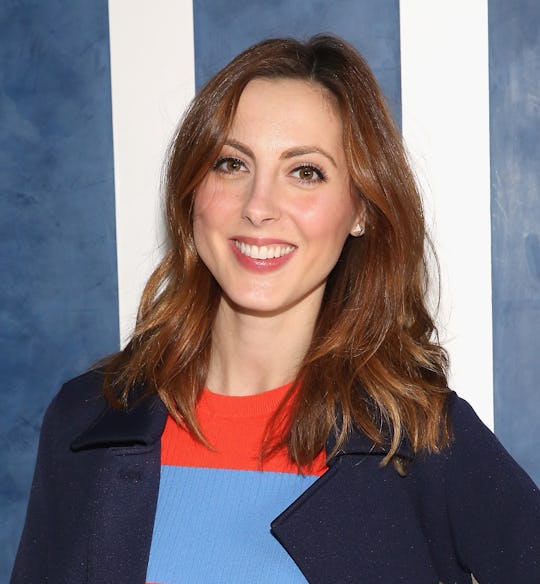 Robin Marchant/Getty Images Entertainment/Getty Images
Eva Amurri Martino Says She's Suffering From PTSD
Every mother knows the feeling. Your kid gets hurt, so immediately you start figuring out all the reasons why you're a terrible mother and it's all your fault. One mother, with a very famous mother of her own, woke up to the sounds of her baby boy screaming just after Thanksgiving, and, although now her son is fine, she isn't. Eva Amurri Martino said her night nurse accidentally dropped her son, and as a result, she's still grappling with the fallout, including PTSD and depression.
Martino, who is the daughter of actress Susan Sarandon, used her blog to share the awful story and to let other moms know that admitting they're not OK and need to take care of themselves is the healthy thing to do in times of distress and trouble.
Martino has two kids, Marlowe, who is 2 years old old, and an infant, Major, according to TODAY. The incident happened while a night nurse was on duty caring for the baby in Martino's home.
"A couple of days after Thanksgiving, our Night Nurse fell asleep while holding Major and dropped him, and he cracked his head on the hardwood floor," Martino wrote on her blog, HappilyEvaAfter. "Kyle and I were sleeping at the time and were awoken by the sound of his head hitting the floor, and then hysterical piercing screams. He suffered a fractured skull and bleeding on his brain, and was transported by ambulance to Yale Medical Center where I spent two harrowing days with him to receive emergency care and further testing."
The good news is that her baby boy, Major, is fine now. But Martino, not so much. Why? Good old fashioned mom guilt.
Martino wrote:
I know that this news might reach many, and of those many there will always be the people who say that this accident was my fault. That if it had been me in there holding him instead of a Night Nurse, that this never would have happened. That I deserve this for allowing my child to be in the care of somebody other than me. Well, let me tell you– the guilt I bore in the days and weeks after this accident was more intense and more damaging than anything I would wish upon my worst enemy. I had all those same thoughts and more.
Of course, as any mother can attest, it really could have happened to anyone. A 2008 study, which is one of the only studies done on the issue, found that it happens to about 600 or so babies every year being cared for in hospitals, and the vast majority of babies don't suffer any life-threatening injuries, according to Oregon Live. The cause of the majority of the falls? Tired parents falling asleep and losing their grip on the baby.
But Martino said the combination of the trauma of baby Major being so badly injured and her postpartum hormones has left her with symptoms she said feel like PTSD.
"It's nearly impossible for me to trust anyone but myself to take care of Major now,'' Martino wrote, according to TODAY. "Hearing Major cry hard immediately triggers my memories of the moments after the accident and instigates an immediate panic attack — my heart races and tears spring to my eyes."
She added that, while she let the night nurse go, she and her husband have forgiven her and realize it really could have happened to anyone.
Now, Martino wrote that she's taking the time and space she needs to heal and take care of herself. Hopefully her sharing her story will help other moms just like her be a little less hard on themselves and recognize when it's time to do some healing of their own.