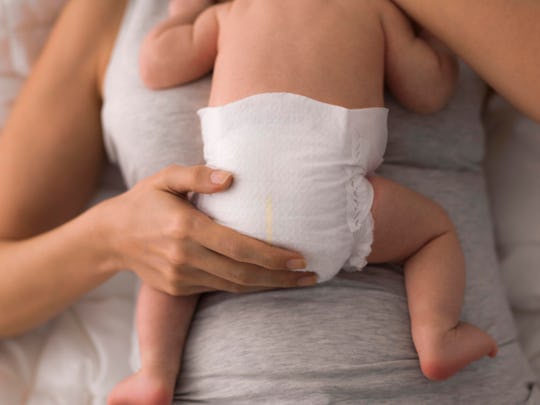 Courtesy of Pampers Swaddlers
Every Baby Item You Can Literally Never Have Too Many Of
From the very moment you find out you're pregnant (congrats!), it's nearly impossible to escape the idea of stocking up on all the right products for your new baby. Undoubtedly, your friends with kids of their own will have helpful lists of products that they've sworn by with their own kids, but the reality is that only you will be able to determine which items are going to work best for you and your little one.
That said, there are still plenty of products that you absolutely can never have too many of when you're caring for an infant. Between inevitable messes (cue the burp cloths!) and seemingly endless diaper changes (thank goodness for trustworthy Pampers Swaddlers), every new mom's wish list is going to contain a few overlapping items. With this in mind, Romper has teamed up with Pampers Swaddlers to put together a helpful graphic that outlines all the things you should feel free to add to your registry, or throw into your shopping cart next time you're at the store.
This post is sponsored by Pampers Swaddlers.