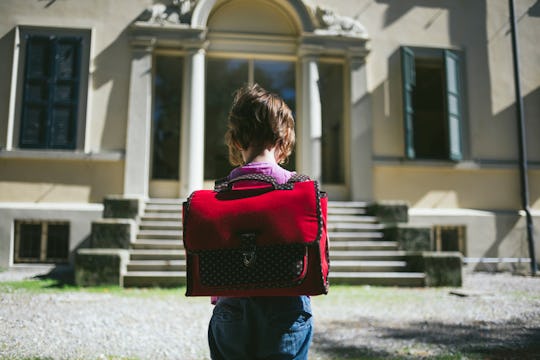 Simon, Stocksy
Here's How All 50 States Are Handling Reopening Schools This Fall Amid COVID-19
Schools across the country are preparing to welcome back students amid the ongoing coronavirus pandemic, but how that happens is expected to look different from one state to another. From virtual learning and hybrid instruction models to a return to traditional in-person instruction, here's a look at how every state is handling schools reopening this fall.
While President Donald Trump has pushed for all schools to fully reopen, many states have suggested a more cautious approach, especially in areas where coronavirus cases have recently begun to surge. In California, for example, counties must remain off the state's monitoring list for at least 14 days before schools can reopen for in-person instruction.
To help states navigate the upcoming academic year, the Centers for Disease Control and Prevention (CDC) released recommendations for reopening K-12 schools to lower the risk of transmission. The CDC advises closing communal spaces, cleaning more frequently, reinforcing the use of face coverings, modifying classroom layouts to maximize social distancing, and encouraging frequent hand washing among students and staff.
Of course, school districts around the country have been tasked with developing their own reopening plans, meaning how schools reopen will likely vary from district to district, let alone state to state. And when it comes to private schools, as The New York Times reported, they essentially have free reign to develop their own plans. So as the coronavirus pandemic remains a concern for parents, here's a broad overview of how all 50 states are addressing reopening schools.