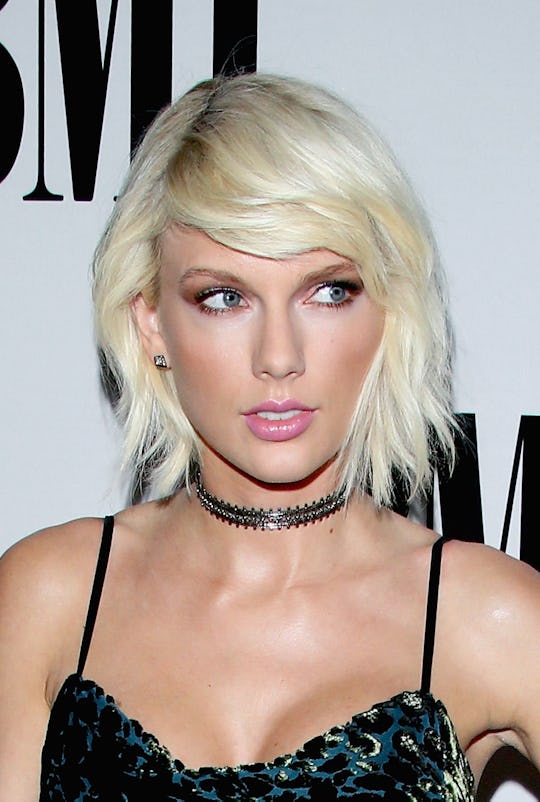 Mark Davis/Getty Images Entertainment/Getty Images
Evidence That Taylor Swift & Tom Hiddleston Were Really Together
Shortly after her talked-about split from producer Calvin Harris, Taylor Swift may be part of another breakup: this time reportedly with actor Tom Hiddleston. Taylor Swift's and Tom Hiddleston's representatives did not immediately respond to requests for comment. Based on details published by Us Weekly, it's one more narrative she didn't ask to be a part of. But given the brevity of a relationship that Swift refused to confirm or deny, fans are still hunting for evidence that Taylor Swift and Tom Hiddleston were together.
Hiddleston and Swift allegedly ended their relationship after only dating for three months, according to Us Weekly. One source told the magazine that the two had different visions for their romantic future. Hiddleston apparently wanted to present more publicly as a couple, but Swift wanted to preserve their privacy. It's an understandable stance for a star who speaks often about the pain and pitfalls of dating as a celebrity. Instead of negotiating a difficult dynamic, Swift reportedly opted instead to step away from the situation altogether and break up with Hiddleston. Despite multiple sources confirming the split, some fans wonder whether the relationship even happened; Swift had always been tight-lipped about the nature of her hangouts with Hiddleston. Here are the biggest pieces of evidence that the two were actually together:
Hiddleston's Confirmation
Swift may not have much to say about her recent romances, but Hiddleston didn't mind speaking out. During a July interview with The Hollywood Reporter, the Thor: Ragnarok star confirmed he was dating Swift: "The truth is that Taylor Swift and I are together, and we're very happy. Thanks for asking."
Party PDA
Swift is known for throwing star-studded parties, and her 2016 Fourth of July bash was no exception. Though there were plenty of celebs in her Independence Day entourage, Hiddleswift made sparks fly. Hiddleston rocked an "I Heart T.S." top at the beach where, according to ET, the two were photographed making out.
Meeting The Parents
Kissing and cuddling is one thing, but meeting mom and dad takes a relationship to a new level. In June, Swift took Hiddleston to Nashville to spend quality time with her parents, Scott and Andrea Swift, People reported. The next day, the pair of performers traveled to England where Swift met Hiddleston's mom, Diana Hiddleston.
Were Swift and Hiddleton really together, or was it all a publicity stunt? Fans may never know, but they can certainly treasure memories of Hiddleswift forever.