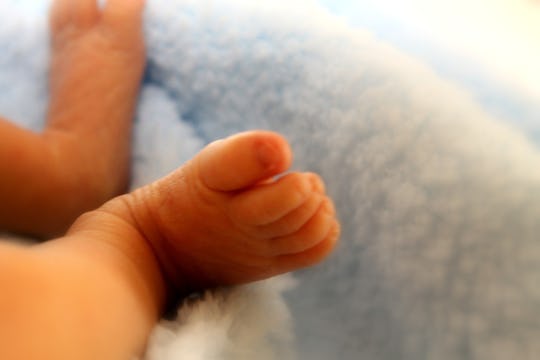 Pixabay
Facebook Helps Mom Find Blanket For Son With Autism, & The Story Will Warm Your Heart
Many have mused on the power of social media as it relates to political campaigns, marketing, journalism, and other generic society-wide contexts. But maybe the biggest benefit of social media is that it can help individuals by making it easy to rally around a cause and utilize our collective knowledge. That's exactly what happened to Massachusetts mom Crystal Eldridge when she needed to find her son's favorite blanket, according to Terri Peters of TODAY Parents.
Eldridge was gifted a blue blanket with colorful trucks on it at her baby shower. More than three years later, now 2-year-old Parker, who has autism, loves the blanket. It's a source of comfort for him when he is upset and can't calm down. The blanket had been so loved and worn, however, that Eldridge had begun worrying about the day it might become unusable. Eldridge told TODAY:
Parker has loved this blanket since birth — I've tried over the past two and a half years to get him to accept others as his lovey, but it's been unsuccessful. With autism and sensory sensitivity, he becomes very fixated on objects. This blanket has been a soothing tool for him.
Eldridge looked everywhere for a replacement, including local stores, Google, and even the manufacturer in China, but to no avail. She was worried about how Parker might deal with the loss of the blanket, since he didn't seem to like others as much. She also wanted to nurture his need for consistency, which has been documented as part of an effective treatment plan for children with autism, according to researchers at the UCLA Center for Autism Research & Treatment. Having exhausted her other options, Eldridge turned to Facebook.
Eldridge reached out to Christine Blackmon, who moderates a Facebook community for women called Delicate Flower, to ask for some help in finding her son's blanket.
Blackmon asked her large Facebook following if they had seen the blanket. "I felt for her," said Blackmon, whose stepson has autism, according to TODAY Parents. "I have some experience with autism and understand the need for consistency. And, my youngest isn't autistic, but has a special 'snuggles,' and I know the panic we go through when we can't find it."
That's when Texas mom Traci Slatten got involved. After seeing the post on Blackmon's page, Slatten posted in a local parenting group to find out if anyone had a matching blanket. A mom saw Slatten's post and messaged her saying she had the exact same blanket. Together with Blackmon, they figured out how to get the blanket to Eldridge.
A mom in Florida also used her Facebook connections to find the exact blanket. She also mailed Eldridge that blanket. Slatten told TODAY Parents that she understood what Eldridge was going through and just wanted to help.
It truly takes a village when having (autistic children.) I just wanted another mother to know, 'Hey, you're not alone, I totally get you.' When I got the picture of Parker when he got the blanket, my heart was filled with joy to know that even though I'm in Texas and he's in Massachusetts, there really is no distance between us.
Parker now has both of his replacement blankets, and can't tell the difference between them. He loves them all equally.
Blackmon said in the end, she was overjoyed that Eldridge and son Parker got what they had been looking for. "When Parker gets older," she said, "Crystal can tell him the story about how he brought together thousands of women to work towards a common goal based off pure love and compassion."