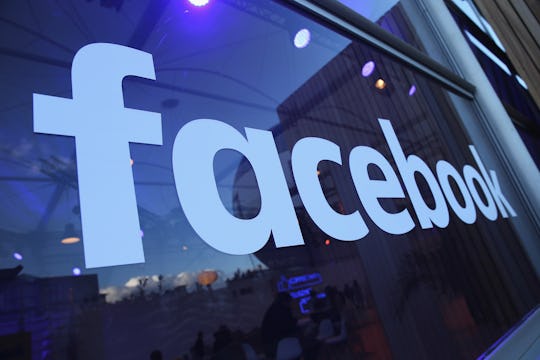 Sean Gallup/Getty Images News/Getty Images
Facebook Is Fighting "Revenge Porn" With This New Tool
Facebook just introduced a new initiative to help prevent the spread of "revenge porn" — or intimate photos shared without consent — and the company's recent steps to make the internet a better place will definitely make you want to punch that "like" button. Using new technology, specially trained teams, and community reporting tools Facebook will be fighting revenge porn, starting today. Even better, those benefits will extend to Instagram and Messenger as well.
According to TechCrunch, the social media giant decided to zero in specifically on the sharing of intimate photos without consent because of the high level of harm it often causes victims. According to research done by the Cyber Civil Rights Initiative, 93 percent of non-consensual pornography victims reported suffering significant emotional distress, and 82 percent said the incident had significantly impaired their social or occupational life.
The study also brought up the issue of safety: 59 percent of victims had had their full name shared along with intimate images, and many others had their social media profiles, email addresses, phone numbers, and home addresses shared, as well. Nearly half of all victims were also stalked or harassed by users online after their images were shared; 30 percent of victims were harassed or stalked in person or over the phone.
Facebook's way of fighting the online abuse? It starts with community reporting. If any users see an intimate image that seems like it was shared without permission, they can report the post, which will then be reviewed by Facebook's Community Operations team. If it violates the website's Community Standards — which does not allow nudity or images of sexual acts — the team will remove the image.
Then comes the very cool part: Facebook will use photo-matching technology to stop attempts to repost the picture. Any user that tries to upload the same image (whether that's on Facebook, Messenger, or Instagram) will be informed that the photo violates guidelines and cannot be uploaded. Any victims of non-consensual intimate photo sharing will also be offered resources and support from safety organization partners that have teamed up with Facebook, such as the Cyber Civil Rights Initiative, the National Network to End Domestic Violence, and the Revenge Porn Helpline.
"We are delighted with the announcement made by Facebook today," Laura Higgins, founder of the Revenge Porn Helpline, said in a statement. She continued:
This new process will provide reassurance for many victims of image based sexual abuse, and dramatically reduce the amount of harmful content on the platform. We hope that this will inspire other social media companies to take similar action and that together we can make the online environment hostile to abuse.
Intimate photos are meant to stay private, unless someone has given explicit permission to share it. Often, the reaction from the public to cases of "revenge porn" is victim blaming, with many saying, "Well, if she didn't want it shared, she shouldn't have taken the picture." It's fantastic to see a social media company taking such a strong stance against abuse online — and hopefully, Facebook's new initiative will spur other companies to take a similar zero-tolerance approach as well.