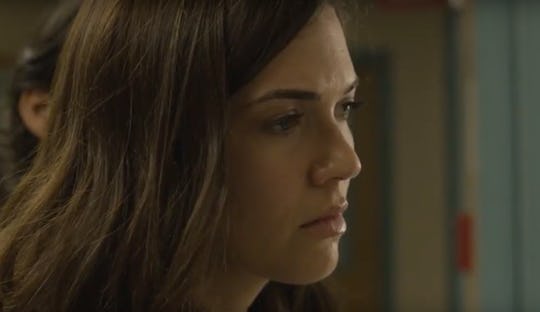 This Is Us NBC/YouTube
Fans Can't Stop Sobbing Over This Season 2 'This Is Us' Clip
It has been a very rough year for many people. But one thing seems to have kept some people going, week after week, if only for the chance to unabashedly sob on their couches watching the saga of the This Is Us family. While fans are still wringing their hands over that finale and waiting anxiously to find out when and how Jack dies, the first This Is Us Season 2 clip was released and as is to be expected, it is a tear-jerker.
Please be advised that this post contains spoilers if you haven't seen Season 1 yet.
This show is gut-wrenching, all of the time. And this clip is absolutely no different. As fans know, the last season ended with Rebecca and Jack fighting so badly that Jack packed up and went to stay at his friend Miguel's house. This was bad news, but it was also good to know that he didn't die in a drunk driving accident on his way to go find Rebecca on tour. But it still wasn't ideal.
The two realized that they weren't happy with each other anymore — Jack didn't even sleep on the floor outside of their room and mocked his wife for pursuing music. UGH, Jack, why?
But the real kicker was that back in the present day, it flashed to Randall saying that he wanted to adopt a baby with Beth, his wife, who was a little unsure.
That's where this clip picks up, meaning that all of us crybabies are likely going to have to wait a long, long time to find out how Jack and Rebecca work out their issues before he dies. (Oh, gosh, please don't let him die before they make up.)
In the sneak preview clip, Randall asks his mom about how she and Jack decided to adopt him, and calls her out on that fairy-tale "we just knew" story.
Turns out, Rebecca didn't want to adopt Randall at all. Please, someone pass the tissues. Even Sterling Brown, who plays Randall, tweeted out the clip saying, "Don't forget to call your mom and tell her you love her."
On social media, fans are just passing the clip with "CRYING" an sad emoji faces.
How Can You Not Cry At 'This Is Us?'
It's not just sad that we find out Rebecca was hesitant to adopt Randall, though that's also just heart wrenching.
It's more that the whole story about the day in the hospital shows how little by little, the facade of this perfect family is going to be chipped away this season, giving us all the feels. Rebecca says in the clip:
Sometimes in marriage, someone has to be the one to push to make the big moves. And often times in our marriage, yes, it was your father. Our marriage wasn't perfect, it's true. But none are. And your father wasn't perfect either, but he was pretty damn close. As close as they come.
Cue the waterworks. Because this season, which premiere on Sept. 26 at 9 p.m. Eastern Time, is going to be so much harder to watch than the first one. Everyone's in way too deep now.